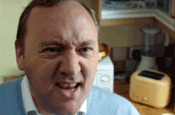 On Wednesday, the Department for Environment, Food and Rural Affairs launched a new phase of its "ACT ON CO2" campaign, created by Abbott Mead Vickers BBDO.

But MPs and pressure groups expressed concern that the campaign would be dwarfed by those from the energy firms.

The top six companies - Npower, E.ON, EDF Energy, Scottish Power, Scottish and Southern Energy and British Gas-spent a total of £58.5 million on marketing in the first six months of this year, according to Nielsen Media Research.

Labour MP Lindsay Hoyle said: "The amounts being spent by energy companies to persuade people to use more energy would be better used to help the poorest people reduce their bills."

He called on energy regulator Ofgem to consider the level of ad spending by the firms as part of its current investigation into the energy market.

The Child Poverty Action Group added: "It is disappointing that the Government's spending on advertising is so far behind that of the energy companies."

It urged energy firms to promote their discounts for poor families, rather than products that the public already knows it needs.