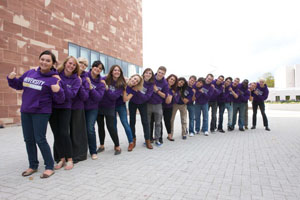 The tour, which is being managed by mobile exhibition specialist EMS, was due to end earlier this month but will now run until 3 February.
The date change will enable it to inform thousands more sixth formers about the upcoming university fee reforms from September 2012 and the support available to help them enter higher education.

So far, the tour has visited around 1,900 schools and colleges, reaching more than 150,000 students and parents.

Justin Isles, EMS client services director, said: "We are delighted to work with BIS into February to hopefully reach 25,000 more sixth formers at a vital time in the run up to student finance applications.
"This two-week extension will allow us to visit more than 250 schools and reach upwards of 190,000 visitors – far exceeding our ambitious target, in what has been a hugely successful, high-profile campaign."
To leave a comment, register and let us know your thoughts.
Tweet