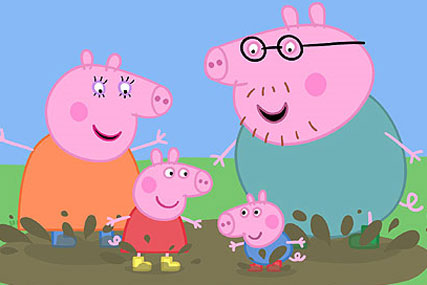 The government is aiming to arrest the decline in children's content produced in the UK with a £60m competition.
Jeremy Wright, the culture secretary, today announced the launch of a contestable fund that includes millions of pounds in potential funding for commercial radio and a fund for fledgling production companies.
The government is pledging £57m into a Young Audiences Content Fund that will focus on funding a new pipeline of content that represents UK children and teenagers today. Five per cent of the Young Audiences fund will support production companies develop their ideas.
However, the Department for Digital, Culture, Media & Sport did not specify how much the competition would award to specific bids.
Production of new children's content has declined over the past decade, with public service broadcasters spending roughly 40% less than they did in 2006.
This has led to a significant amount of children's programming being repeats, the DCMS said. In 2016, 98% of children's content on commercial children's channels and 91% on PSBs were repeats.
The BBC is the dominant buyer and broadcaster of UK children's content, accounting for 87% of programming by PSBs.
In addition, there will be a £3m Audio Content Fund to encourage greater innovation and experimentation in the commercial radio sector, on which public service content is rare due to commercial pressures.
Siobhan Kenny, chief executive at Radiocentre, said the financial reality of commercial radio "makes it difficult to do everything they would like".
She added: "The Audio Content Fund has the potential to provide a significant boost in public service content for audiences, as well as a great opportunity for commercial radio broadcasters to broaden the range of output they provide."
The pilot will open for applications in April 2019, with further guidance to be published by the government.
Margot James, the minister for digital, said: "Young people in the UK deserve high-quality content that entertains, informs and reflects their experiences growing up across the country today.
"The UK broadcasting and production sectors are world renowned and a success story to be proud of. This innovative project is an instrumental part of our support for the UK's vibrant media sector and will help it continue to go from strength to strength."