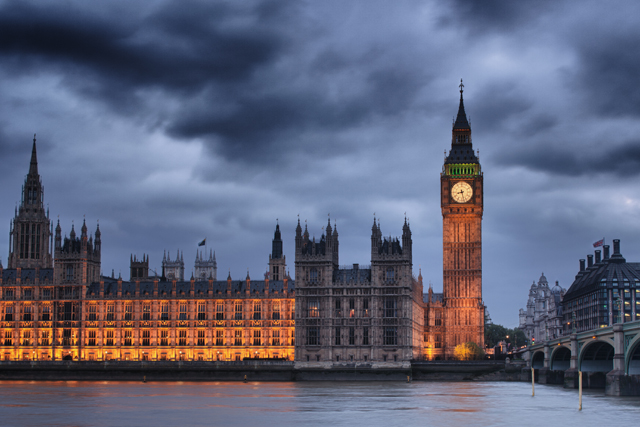 As David Cameron sought to send a message to voters that his government 'means business' with a reshuffle of his Cabinet last week, Whitehall's marketing function attempted a similar repositioning exercise with the release of its first annual strategy.
The measure is a clear sign that the days of government departments and arm's-length bodies (ALBs) spending with impunity are over.
In an unprecedented shift, marketing 'hubs' - groups of government departments and ALBs with overlapping objectives - have made their spending priorities public, and an overall projected marketing spend has been announced, which has been calculated at £285m. This is an increase on the amount the coalition spent in its first year, but is far short of the last year of the Labour government in 2009/10, when the COI spent £532m.
While the release of a figure into the public realm might seem bold, the Cabinet Office, which authored the 'proactive communication plan', gives itself wriggle room by noting that the figure may increase as 'new policy priorities' arise.
Furthermore, some hubs list so many priorities that, as one former COI senior executive puts it, this devalues it as a useful 'roadmap'.
Nonetheless, the plan is undoubtedly a significant step forward when it comes to accountability, as observers will now be able to chart government marketing achievements and failures. Below, Marketing outlines five key points from the strategy.
Homing in on hubs
Much is made in the plan of the development of marketing hubs as a way to improve efficiency and cut duplication.
The Cabinet Office had toyed with a more radical shake-up which involved marketers moving to one central unit, but this was abandoned in the face of fierce opposition from some of the big-spending departments.
Most commentators agree that the amplification of a few key messages, at the expense of several disparate campaigns, is worthwhile. The 'GREAT' activity, designed to showcase the country as a world-class destination for tourism and business, is cited as an example of the effectiveness of hubs.
Sheila Mitchell, deputy director at the Department of Health, whose hub includes the National Blood Service, says the new mode of working is in the 'early days of integration', but is confident the plan will work out 'OK'. The push from the centre is 'forcing us to do more (collaboration) than we might have otherwise', she adds.
However, hints remain that some government marketers continue to drag their feet, with the document referring to staff still being deployed in 'silo fashion' and focusing on the 'short-term needs of each organisation' over the bigger picture.
Measured response
As expected at a time of recession, the strategy talks up measurement and effectiveness. It moots the creation of a set of metrics and budgeting methodologies that would be common to each hub and campaign.
This ambition is not new, as the process began some years ago, pioneered by Marc Michaels, the former COI director of direct marketing and evaluation. He oversaw the much-lauded 'Artemis' programme to measure direct response and conversion. Before the COI's demise, the plan had been to expand this to other channels.
Michaels, now a freelance marketing communications consultant, approves of the drive toward more effective measurement. 'Anything that the government does which is focused on understanding how and where it is spending its money is a good thing,' he says. 'I would hope they will build on past knowledge and experience.'
However, he cautions that the creation of a universal metric would not be easy, because 'you are dealing with behaviour change, not sales'. This is echoed by Stephen Molloy, the commercial director at Stardoll Media, which partners the government on a variety of youth-focused initiatives. 'The entire marketing industry is striving to compare like-for-like across channels,' he says. 'However, the ever-changing media landscape makes this an extremely challenging task.'
Agency issues
The Government Procurement Service (GPS) is placed at the heart of the fresh way of working. It holds all the aces as far as agencies are concerned, as the latter must complete a tortuous procurement document in a bid to take a place within the new framework.
Agencies mourn the passing of the COI and worry that so much has been stripped out that working with Whitehall will get harder. One agency chief executive airs a common criticism when he says that government marketers have tended to be 'variable in terms of their competencies'.
He adds: 'Now there is no COI and that expertise has gone, I fear that despite the government "talking the talk" they might not be able to "walk the walk".'
Brand love
The role that brands can play in bringing behaviour-change messages to the masses is acknowledged by the strategy. It pledges to produce principles for involving private and charity-sector partners in state campaigns.
Drives such as 'Change4Life', the healthy-living campaign, which works with supermarkets such as Asda and Tesco and food companies, including PepsiCo and Mars, already use these private-sector links.
There is a mention of 'examining models around the world to identify new ways of working together'. There was outrage across the marketing industry two years ago when the Cabinet Office floated a plan to establish a US-style 'Ad Council', whereby brands, media owners and agencies would create government campaigns for free. The idea, understood to have come from Steve Hilton, David Cameron's former director of strategy, was dropped, and any attempt to re-establish it could make the Cabinet Office unpopular.
Supporting talent
Since coming to power, this administration has taken an axe to the civil service, and government marketers have not escaped the cull.
The individual hub summaries in the plan tell a story of swingeing cuts since 2009/10. For example, the hub which includes the Communities and Local Government and Transport departments reports a 72% reduction in marketers over the period.
For remaining staff there are plans to improve capabilities through a standardised set of professional principles around five themes: audience understanding and insight, effectiveness, efficiency, collaboration, and strategy and co-ordination.
In-house training to 'embed' the fresh principles and departmental capability reviews throughout the year are planned.
WHO IS MARIA MILLER?
As part of last week's reshuffle, Maria Miller, formerly a junior minister in the Department for Work and Pensions, was appointed culture, media and sport secretary, with Jeremy Hunt moving to health.
Miller, 48, joined the Conservatives as a teenager; she is a former Texaco marketer and reached director level at ad agency Grey.
She is no liberal 'media luvvie'type, and sympathises with many traditional right-wing Conservative causes. A hardened Eurosceptic, she is also opposed to some equality initiatives, such as gender-based candidate shortlists.
Ian Twinn, director of public affairs at ISBA and a former Conservative MP, said: 'Not only is Maria an energetic and engaged minister, but she has vital understanding of what advertising can do, and what it cannot.'
COALITION BRANDING
Changes to government branding are under way, with the roll-out of a consistent identity for all departments and arm's-length bodies (ALBs).
Based on the existing HMG brand, the design is a 'lock-up' of the Royal Arms and the name of the organisation.
However, 'brand coalition' is far from healthy. Both the Chancellor, George Osborne, and the Home Secretary, Theresa May, were booed when they attended the Paralympic Games. The clip of Osborne drawing the wrath of the 80,000 crowd at the Olympic Stadium went viral on YouTube.
This contrasted sharply with the warm reception given to former prime minister Gordon Brown - one of the least-popular leaders for years - during his visit to the Aquatics Centre.