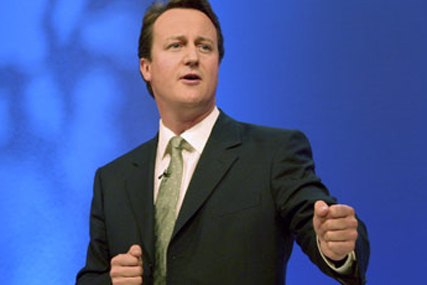 The Conservatives and the Liberal Democrats published an initial agreement last Wednesday, the day after Conservative leader David Cameron became prime minister and Lib Dem leader Nick Clegg became his deputy.
Today's document, entitled 'The Coalition: our programme for government', is effectively a joint manifesto and while it has avoided some policy issues it will form the basis of the coalition government between the two parties.
The Government said it will maintain the independence of the BBC and give the National Audit Office full access to the BBC's accounts to ensure transparency, but did not mention the Conservative Party's previous intention to dismantle the BBC Trust.
In a move which will be welcomed by the local and regional media sector, the Government has indicated it will bring greater deregulation by saying it will enable partnerships between local newspapers, radio and television studios to promote a strong diverse local media industry.

While there is no mention of the independently funded news consortia, which the former Labour government had planned would deliver regional news for channel three, the document does not mention culture secretary Jeremy Hunt's City-based TV channels idea either.

The Government said it will impose tougher rules to stop unfair competition by local authority newspapers, such as the much maligned H&F News run by the Conservative Hammersmith and Fulham council in west London.

The coalition programme also says the government will introduce measures to ensure the rapid roll-out of superfast broadband across the country, and will use part of the TV licence fee to fund broadband rollout in remote areas the market would not reach.
The Government also said it will "crack down" on irresponsible advertising and marketing, especially to children.