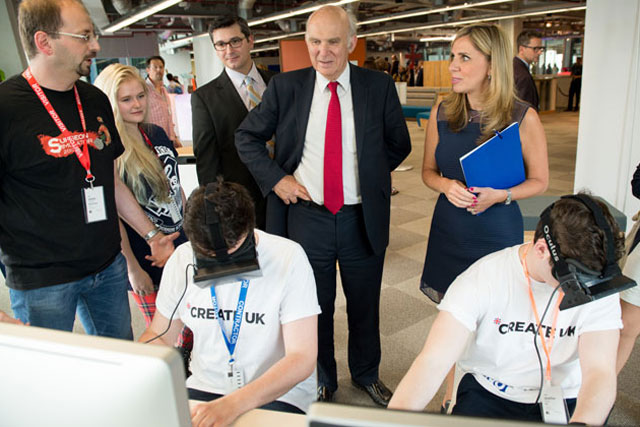 Last week, the Department for Business Innovation and Skills and the Department for Education pledged £16 million to the creative industries at the Create UK launch. Hancock yesterday announced an additional £4 million to help boost diversity.
The additional money will fund living wage internships for close to 300 black, Asian and minority ethnic young people. The interns will work on TV shows such as 'Holby City' and' EastEnders' and at institutions such as the South Bank Centre.
At an event hosted by Channel 4 and Creative Skillset, the industry body for the creative industries, to celebrate the launch of the project yesterday, Hancock, who is the Conservative MP for West Suffolk, said: "Our creative industries are a source of national pride, as well as a vibrant part of our economy.
"Five years ago there were virtually no apprentices in the creative industries – there are now over 4,200. In order to ensure this positive change continues, we are empowering employers to play an active role in workforce development.
"Everyone in our country – no matter who they are – should have the chance to reach the highest ranks in the creative industries, as well as every other part of our national life. This £4 million fund will be key to helping people break into and progress within the creative industries – spreading opportunity and enhancing social mobility."
The funding announced last week was the result of a successful bid to the second round of the Employer Ownership Pilot, a Government competitive fund that challenges employers and partners from across the UK economy to work together to invest collectively in the skills of their workforces.
The creative bid was the first partnership to be successful in this bidding round.
The bid was submitted by Channel 4, and will be managed by Creative Skillset on behalf of more than 500 creative industries employers and partners across film, TV and radio, animation, games, VFX, publishing, creative digital media, advertising and marketing communications, and fashion and textiles.
The investment will support the delivery of creative education and apprenticeships, accreditation of higher education and further education creative courses, management and leadership training and partnership building.
This article was first published on Campaignlive.co.uk