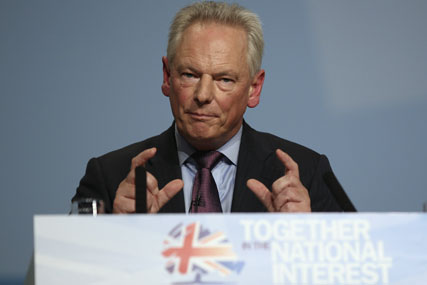 The surprise move faces opposition from both ITV, which hopes that revenue from government ads will recover next year after the current freeze ends, and the BBC, which wants to preserve its "no advertising" rule.
Francis Maude, the Cabinet Office Minister in charge of Whitehall's efficiency drive, has opened talks with BBC chiefs to urge them to run ads to publicise next year's Census. He believes it could be explained through public- service broadcasts rather than advertising.
Maude told the Conservative Party conference in Birmingham this week: "We can do things very differently in future. Instead of paying more than £200 million [a year] to buy ad space in the media, why shouldn't we use publicly owned channels, such as government websites to deliver public-service messages?"
It is believed that Maude has in mind campaigns to combat smoking, obesity and excessive drinking.
His plan is in contrast with the previous Labour government's promise to maintain state spending on ads when the financial crisis broke out.
ITV sources said there would be downsides. For example, the Government would need to use commercial broadcasters to reach a mass audience in the event of a public health scare.
Maude, who is responsible for vetting and approving all Government ad campaigns after the freeze imposed after the May general election, told Tory representatives: "Last year, Labour spent £450 million on government advertising or marketing alone.
"Since we have been in office, we have reduced that spending over the comparable period in 2009 by half – that's £27 million."