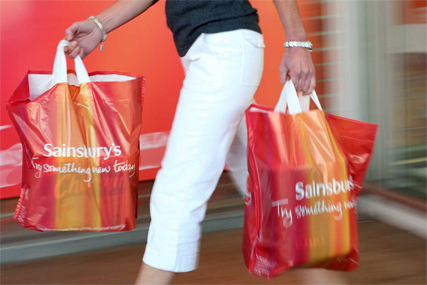 King made the pronouncements as part of the opening speech at the flagship conference of the IGD, the food industry research body of which he is president.

He also sits on the government's council of business advisers.
While he did not give specific details on his government role, he was positive about the coalition's stance on the food industry, saying it was "listening" as Sainsbury and other brands continue to argue for light-touch regulation and open markets.

But he added that Sainsbury's occupied a place in "a competitive industry which makes it difficult to speak with one voice" – an opinion that was echoed by fellow conference speaker Richard Brasher, commercial and marketing director at Tesco.

King argued that food retailers and manufacturers had much to flag-wave about and that, as a whole, they were "probably the one industry which created jobs during the downturn".

The food industry has made much of recent efforts to reduce waste and accentuate sustainability.

Today, King pointed to areas where he believed the industry was helping consumers live healthier and more environmentally conscious lives, such as reducing saturated fats and salts. He also pointed to farmers reducing their energy consumption.

Maintaining his environmental theme, King said that key areas for the industry to grapple with were giving more nutritional information on packaging, and the wider provision of ethically sourced food.

Brasher, meanwhile, defended Tesco against accusations it was a corporate leviathan which rode roughshod over competition and small business.

He said that Tesco's reach and size could help local suppliers. He pointed to the example of a Tesco store in the Isle of Man, which used the Isle of Man Creamery as a supplier. The commercial relationship has now been rolled out to stores in the North West of England.