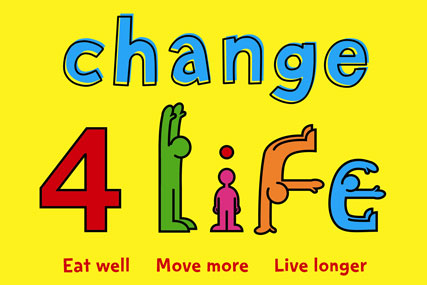 It paves the way for several high-profile brands to roll out healthy living promotions in conjunction with the anti-obesity campaign.
The Department of Health (DoH) revision is the first since the coalition came to power, reflecting its desire to publicise the Change4Life branding without paying for advertising.
Chips, yellow fats products and cereal brands are eligible to use the branding, provided they meet nutritional criteria. One execution shows a Flora Light poster with Change4Life branding, and strapline: 'Why not use a lower-fat spread?'
Fizzy drinks, pizza, crisps, biscuits and confectionery products have been excluded, as has alcohol. Change4Life sub-brands can be used on packs, if they contribute to five-a-day or encourage exercise.
The rules were informed by qualitative consumer research undertaken last year.