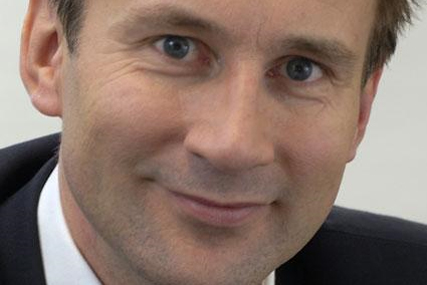 Speaking to senior media industry figures in London today, culture secretary Jeremy Hunt announced plans to reform local cross-media ownership rules and ask broadcasting regulator Ofcom to look at the case for removing all cross-media ownership rules at a local level.

Hunt, the secretary of state for culture, Olympics, media and sport, said: "I want a modern regulatory environment which will help nurture a new generation of hungry, ambitious and profitable local media companies."

The government has put a stop to the pilots for IFNCs and the £47m excess from the portion of the licence fee put aside for the digital TV switchover fund will now be used to pay for trials for superfast broadband.

He repeated the Conservative Party commitment to ensure "the benefits of superfast broadband are available to everyone" and announced there will be three test projects to see how superfast broadband can be delivered to rural areas.

"The action plan I have set out will help create a broadband infrastructure for our country that meets the needs of all its citizens and businesses," said Hunt, "and that will stand comparison with anywhere in the world".

Investment bank Lazard has been asked to conduct an independent commercial assessment of local TV over the summer and, following this assessment, the Department for Culture Media and Sport will set out a local media action plan due in the autumn.

In July last year, Hunt proposed the Government should encourage new local TV stations in towns and cities and today he announced that Ofcom is to look at the options for supporting such stations.