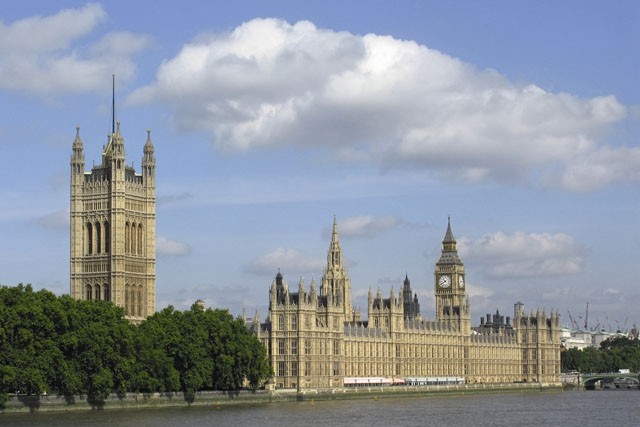 The publishing of a cross-departmental forward-looking strategy is a key part of the Cabinet Office's plan to slash the costs of campaigns and encourage collaborative working following the abolition of the COI in April.
The projected spend, £284.8m, is a significant increase on the £168m spent by the COI in 2010/11, the first year of the coalition.
The Cabinet Office indicated that the current year's projected communications spend may rise, saying, "We expect that additional activities will be developed during the year in response to new policy priorities".
However, the 2012/13 figure is dwarfed by the COI spend under the last Labour government which amounted to £532m for 2009/10.
The Cabinet Office strategy pledges to collect "robust" spend figures every month once the agency framework contracts are in place and develop a universal set of metrics common to every hub and campaign.
A new more rigorous standard for evaluation is also laid out as is an ambition to work more with the private and charitable sector on campaigns.
Additionally, the strategy confirmed that a consistent brand for all government departments would be in place by the end of the year. Based on the existing HMG brand, the new look is designed around a lock-up of the Royal Arms and the name of the government organisation.
In the strategy's foreword, Jenny Grey, the outgoing Government communication executive director, said: "One of the constraints on effective planning has been the lack of collective visibility of individual communications programmes.
"Budgets for communications often sit within programme or policy functions in government and activities can develop in isolation which acts as a barrier to collaboration.
"So there is an opportunity to take a more holistic view of how communication campaigns could dovetail, particularly where there are overlapping audiences and potential channels to reach those audiences."
Whitehall marketers will work together in seven "hubs" – groupings of departments and arm's-length bodies judged to have overlapping objectives.
Hubs and selected priorities
Communities and Local Government; Transport; Environment, Food and Rural Affairs; and Energy and Climate Change
Preventing road accidents through the THINK! Road Safety campaign
Maximising take-up of the Right to Buy amongst eligible social housing tenants
Preventing domestic fires through the Fire Kills campaign
Health
Social marketing campaigns including tobacco control and Change4Life
Protecting people from public health threats
Maintaining "business as usual" activity such as supply of blood and organs to the NHS
Work and Pension and HM Revenue and Customs
Preparing claimants for the introduction of universal credit
Encouraging voluntary disclosure of underpaid tax
Reducing the cost of fraud and error across the welfare system
Business, Innovation and Skills; HM Treasury; and Culture, Media and Sport
Communicating the government's macroeconomic strategy
Promoting skills and training to increase UK's international competitiveness
Building tourist numbers and spends following the success of Olympics and Diamond Jubilee using the GREAT campaign
Creating a regulatory environment that supports the growth of our creative and communications industries
Home Office and Justice
Promoting the FRANK drugs information service
Making the 101 police non-emergency number top of mind with the public
Combating violence against women and girls with a campaign to change attitudes
Explaining the creation of the National Crime Agency
Cabinet Office and Department for Education
Teacher recruitment
Raising awareness of the National Citizen's Service
Increasing "cyber security" through the Safe Online campaign
Foreign Office, Defence and International Development
Recruiting for the Armed Services
Making the case for aid
Follow @gemma_charles