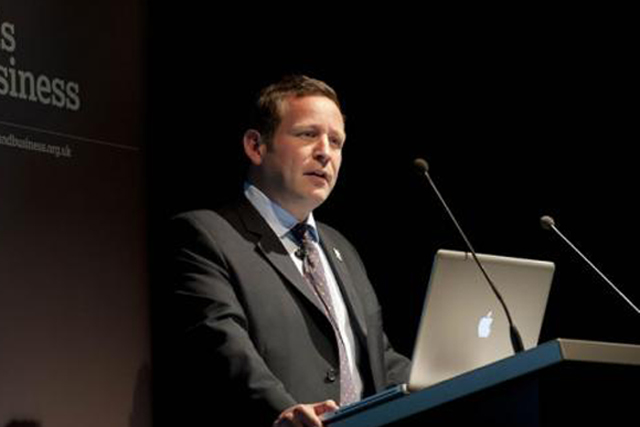 In September last year, the EU announced a revision to its Privacy and Electronic Communications Directive. It will require all online businesses in the UK that collect, store and use data about website users, to gain explicit consumer consent.
Explaining how it would implement the directive today, the Government said it recognised the internet would be "severely restricted" without cookies and will therefore work with browser manufacturers to introduce ways to help users change cookies settings on their machine.
It is also supporting the cross-industry initiative launched by IAB Europe yesterday for a recognisable icon to appear on display ads so users get more information on cookies and the option of opting out of those and other cookies.
It has called on the Information Commissioner's Office (ICO), which will police the use of cookies and is due to publish further guidance, to give businesses initial breathing space.
Ed Vaizey, communications minister, said: "We recognise that work on the technical solutions for cookie use will not be complete by the implementation deadline. It will take time for meaningful solutions to be developed, evaluated and rolled out.
"Therefore we do not expect the ICO to take enforcement action in the short term against businesses and organisations as they work out how to address their use of cookies."
The ICO confirmed it would issue its guidance "shortly" after the regulations are published. A spokesperson said: "We are mindful that once the new regulations are published there will be a major job of education to be undertaken and that the requirements of the new regulations will take time to bed-in.

"The ICO will therefore take a measured approach to enforcement but will expect organisations to start putting in place measures to meet the requirements of the new regulations in line with our guidance."
The Government said it will adopt the amended framework exactly as it is set out and will not "gold-plate" the regulations by adding any additional measures, to ensure British firms can compete equally with the rest of Europe.
However it said because a "one size fits all solution" is not appropriate to the UK and flexibility is essential for innovation and new business models.
It has pledged up a second working group with industry to explore other options to complement the guidance that will be issued by the Information Commissioner's Office.
The icon has been developed by a broad coalition of advertising, marketing and online businesses, including Internet Advertising Bureau (IAB) Europe, the World Federation of Advertisers, the European Advertising Standards Alliance, the Direct Marketing Association and the Incorporated Society for British Advertisers (ISBA).
Ian Twinn, director of public affairs at ISBA, said this is announcement is "very welcome news".
He said: "Strict interpretation of the EU ePrivacy Directive would have closed down or seriously curtailed many commercial uses of the online economy, disrupting users' experience not just online but across all digital platforms.
"Some concern had arisen because the wording about cookie use was open to interpretation – at its most extreme it could have meant that users would need to give permission before each and every cookie was placed. As Ed Vaizey now agrees, this would severely restrict cookie use and affect the development of the web."