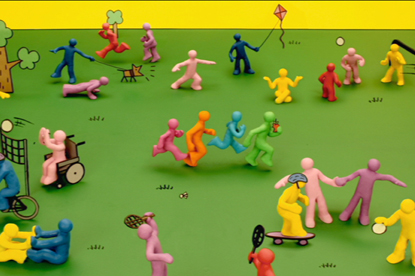 The campaign, which launched in January backed by advertising from M&C Saatchi, was originally designed to appeal to families and young children, but after the revelation that more than 60 per cent of adults are overweight, the focus of the campaign has been shifted.

The ads will place a particular emphasis on those groups most "at risk", such as ethnic minority communities, and men over the age of 40.

The new campaign will roll out in 2010, and run for three years, up until the London Olympics in 2012.

The Government has also announced that it will launch an anti-obesity campaign aimed specifically at midwives, nurses and other NHS staff.

Of the 1.2 million people working for the NHS, around 300,000 are obese, and a further 400,000 overweight.