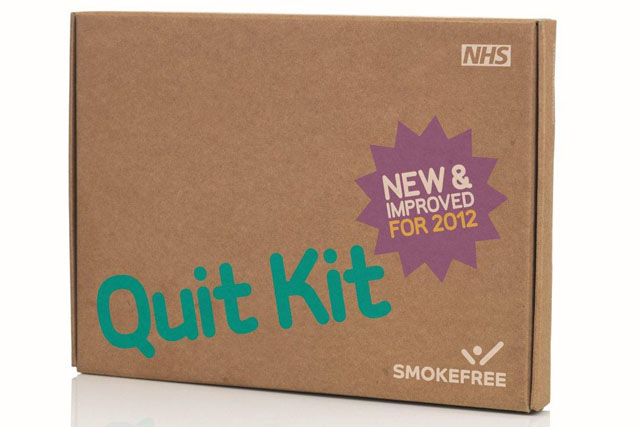 A campaign comprising TV, radio and search, created by Partners Andrews Aldridge, will encourage smokers to get a free NHS Quit Kit from a participating pharmacy in England.
The Quit Kit – a box of practical tools and advice – will offer smokers a new text support programme, which will give them extra encouragement, support and advice in the first weeks.
The campaign is backed in England by almost 7,000 pharmacies, including Sainsbury's, Tesco, Asda, Morrisons, Co-operative, Superdrug, Boots, Manichem, Whitworth, Medipharmacy, Cohens Group, Lloyds and around 800 independent pharmacies.
The partnerships were created by 23Red and Iris.
Smokers can find their nearest Quit Kit pharmacy at nhs.uk/smokefree.