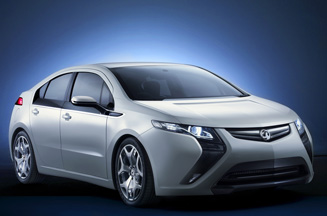 It follows a decision by the Department for Transport (DfT) to subsidise consumer purchases of electric and plug-in hybrid cars from 2011 as part of a £250m programme to cut CO2 emissions from road vehicles.
The SMMT's stance is supported by several car makers, including Citroen, Honda and GM. Marc Raven, public affairs director at Citroen, said the government was 'putting the cart before the horse' by offering grants for products that consumers do not yet understand.
Ian Armstrong, manager of customer communications at Honda UK, suggested a public information campaign in the style of Change4Life to explain the choices and benefits of electric vehicles.
A DfT spokeswoman said: 'We offer CO2 emissions comparison on the Act On CO2 website, and may consider a campaign once sales of electric cars begin to increase.'
Several manufacturers plan to launch electric models. GM Europe will roll out an electric saloon, the Vauxhall Ampera, in 2011.
Government proposals
Consumers will receive £2000-£5000 toward the cost of electric and plug-in hybrid vehicles.
£20m will be spent on devel-oping charging points and related infrastructure.
About 200 motorists will trial electric cars in a project across several UK cities.
The government aims to reduce CO2 emissions by 26% by 2020, and 80% by 2050.
Business Secretary Lord Mandelson has pledged £2.3bn in support for the automotive industry.