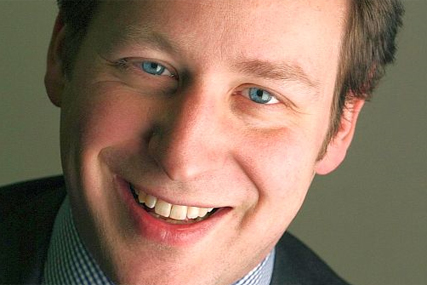 Speaking at the Go Digital Conference today, Vaizey reiterated the Government's vision of a digital future for radio, but conceded the industry needed to improve the service, reach and listening criteria before a radio digital switchover is set.
Three years ago a series of benchmarks were established to determine when the listener is ready for the switchover. They included that digital listening should be at 50% (it is currently 35.6%), coverage needs to be built out towards FM equivalence – with coverage matching FM in place for all stations that need to switchover and shifting new cars to digital and migrating more in car listening.

Vaizey said: "While it's clear we've come a long way since 2010, there is still more to do before the transition to digital can be completed.

"I have always said that the radio listener will lead the transition to digital… We are not there yet. So now is not the time to switchover. But it is time to embark on the next phase of our plans to ensure radio has a strong digital future."
Decision welcomed by a commercial coalition
The decision not to announce a radio switchover date was welcomed by a coalition of 81 national, regional and local commercial radio stations, operated by 14 separate commercial radio operators.

The coalition was only formed in November 2013 to highlight the risks of a government-enforced switchover announcement for radio listeners. The group highlighted the fact that unlike TV switchover, radio switchover would not form part of an internationally coordinated programme and would not unlock a taxpayer dividend from the sale of released spectrum.

Furthermore, they say evidence shows that listeners are well-served by existing platform choices and that local commercial radio stations would have been left severely disadvantaged by switchover plans.
William Rogers, chief executive of UKRD Group, said: "MPs of all persuasions have expressed unprecedented concern about a radio switchover programme in recent weeks. I applaud the minister for listening to those concerns and urge the Culture, Media and Sport Select Committee to use its upcoming Inquiry to confirm once and for all that a switchover to DAB would not serve the best interests of radio listeners."
Other radio operators in the newly formed coalition are Anglian Radio, Celador Entertainment, CN Radio, Brighton's Juice 107.2, Media Sound Holdings, Palm FM, Q Radio Network, Quidem, Radio Exe, Radio Jackie, Radio Plymouth, SIBC and UTV Media.
Government pledges more investment into digital radio
Back in 2009, there were only four national commercial digital stations in the UK. Now there are 14. This proliferation in stations means that the national commercial digital multiplex (Digital One) is now full.
Vaziey announced that from early next year, Ofcom will offer the licence to build and run a second national commercial multiplex.
He also acknowledged that where DAB coverage is better and listeners have the choice of listening to digital, digital's share of listening tends to be much higher – for example in London digital's share of listening is now around 44%.
He said the Government will continue to work with broadcasters to together fund the build out of the local DAB tier to near commercial FM equivalence by 2016. This new roll-out phase will give around 4 million households access to local commercial and BBC services on digital. It will also mean substantially better coverage on roads, which supports drivers and car manufacturers.
Among the radio groups to welcome the ongoing investment in new local DAB transmitters, were Digital Radio UK, the BBC, Global Radio, Bauer Media and Arqiva.
Ashley Tabor, founder and executive president of Global Radio, said: "This is the biggest boost to local DAB coverage in many years, and a great result for listeners all over the country. We are delighted that local DAB coverage will finally match FM coverage for local commercial radio stations.
"We want all our local stations, that are part of the Capital and Heart networks, to enjoy good coverage on DAB, and this will soon be a reality as a result of this agreement. The real winner here is the listener."
Background on DAB progress
In most of the UK, listeners can now receive more than 20 additional digital-only national and local stations on DAB. Vaziey noted that more people are listening to digital radio than ever before, with digital's share of listening now at 35.6%, up from 21.1% in 2009.
In the last three years, total hours of listening to the BBC's national digital-only stations has more than doubled. BBC 6 Music is now the number one BBC digital-only station with over 1.7 million listeners a week. Radio 4 Extra now has 50% more listeners since its rebrand from BBC Radio 7.

Since its launch at the end of 2009, commercial station Absolute 80s has gone from strength to strength. It is now the number one commercial digital-only station, with over 1.2 million weekly listeners. UK Radioplayer, a partnership between the BBC and commercial radio, now has around 7 million unique users a month.

The minister noted that radio is also increasingly visible on smartphones and connected devices, with stations offering their own customised apps.

Sales of DAB radios were said to have "held up during the recession and against a fall in sales of other consumer electronics", with sales steady at around 2 million units per year – 45% of people now live in homes with a DAB radio. Analogue radio sales are now half of what they were in 2010.
Read Ed Vaziey's speech in full here.
Follow @DurraniMix