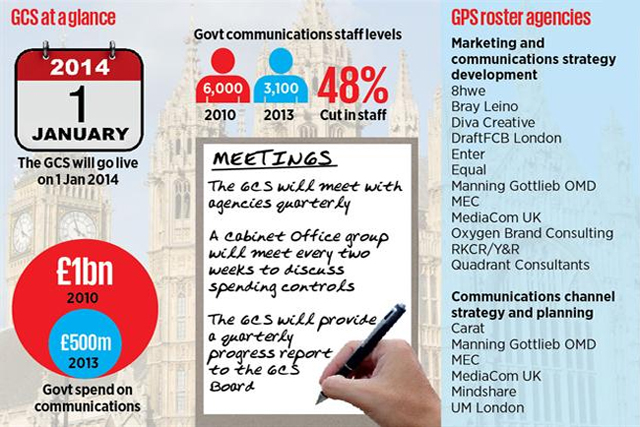 The Government Communication Service will launch in January to oversee mandatory evaluation of state marketing campaigns and spending plans. Its launch is not related to complaints about the Government Procurement Service, although it may address some of those concerns.
The GCS is the brainchild of Alex Aiken, the executive director of government communications. Departments will share best practice from successful campaigns.
Scott Knox, the managing director of the Marketing Agencies Association, said the GCS seemed like an effort to recoup COI's previous remit: "This news is positive, but COI was already building award-winning platforms for evaluation.
"Typically, [the Government] threw the baby out with the bathwater and got rid of COI and an immense amount of talent from that department. Now it comes back full circle and says: 'What we need is COI by a different name.'"
Geoff Russell, the director for media affairs at the IPA, welcomed plans for the GCS to work more closely with agencies and address disputes over the GPS's process for selecting roster agencies. "Much of the frustration can be traced directly to a lack of dialogue," he said.
However, Aiken is yet to meet the IPA following its vote of no confidence in the GPS last month. The vote followed the twice-suspended e-auction for the GPS's strategy and planning roster, which is now complete (see above).
Sources have indicated the Government is likely to stop using e-auctions to procure its communications services. This week, the e-auction for a place on the digital services framework was postponed. However, a Cabinet Office spokeswoman said it would now take place next week.