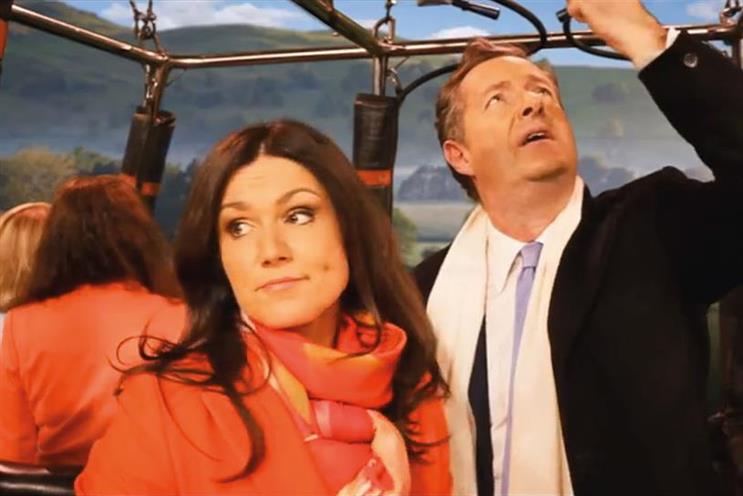 The government today stopped short of introducing fees in the new digital economy bill in parliament, published today, but is repealing part of an 18-year-old law which lets cable providers such as Virgin Media broadcast BBC channels copyright-free.
As well as promising people the right to have access to fast broadband and tougher penalties for nuisance callers, the bill proposes to repeal copyright infringement waivers for free-to-air retransmissions on cable, which are set out in section 73 of the 1988 Copyright, Designs and Patents Act.
ITV, the UK's biggest commercial broadcaster, has long argued for free-to-air broadcasters to be compensated by the likes of Sky and Virgin Media and end what ITV calls a "multi-million pound subsidy".
But, in its response to its consultation on retransmission fees, the government said today: "No convincing case has been made that a change to the regulatory framework in favour of public service broadcasters would guarantee an outcome of greater investment in UK-originated content."
The government added that repealing section 73 would not lead to PSBs being able to seek retransmission fees from cable fees because of "must offer" licence conditions granted under the 2003 Communications Act.
It added: "Commercial PSBs' revenues come primarily from advertising. Any further payment for retransmission from the cable platform providers where the PSB channels are already broadcast would in effect remunerate the PSBs twice for the same broadcast. This is reflected in the commercial PSBs' arrangements for buying all the underlying rights for broadcasts via any means to viewers of all platforms."
Despite the availability of multiple alternatives, the UK's five terrestrial channels remain the most popular by overall share. This remains the case in households with access to satellite and cable.
A spokesman for ITV said: "We have consistently called for major pay-TV platforms to pay UK public-service broadcasters fairly for the 'transmission' of their channels ending what is effectively a multi-million pound subsidy – and this is clearly a welcome first step in that direction.
"This is simply about ITV, and other PSBs, being paid fairly for their investment in original UK content so that we can continue to invest in the programmes viewers love."
But pay-TV broadcasters have argued their customers are already paying the licence fee and introducing retransmission fees would not be easy. Ofcom has said it is concerned by the "nature and complexity" of the regulatory backstops that might be needed and that there would be no guarantee the money would be spent on public-service programming.
Brigitte Trafford, Virgin Media chief corporate affairs officer, said: "Virgin Media welcomes the government's decision to reject a two-year lobbying campaign by ITV and Channel 4 to charge viewers extra fees for watching programmes on cable and satellite that they've already paid for."
The bill will have its first debate at second reading stage in Parliament and is expected to move to the House of Lords, if passed by the House of Commons, in the autumn. The bill is expected to become law if passed by the Lords and given Royal Assent in spring 2017.