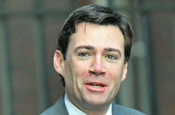 In a long-awaited strategy document, ministers will pledge to turn Britain into "the world's creative hub" by exploiting more fully the talents of its people and the potential of the creative industries.
The statement will be launched by Gordon Brown and the culture secretary, Andy Burnham.
The 22 proposals in a draft seen by Campaign include a government-backed "new enterprise capital fund" to help new companies, including agencies, start up, and a five-year plan to make the creative sector more competitive.
The report will encourage companies to employ more people from minorities and recommends a "world creative economy forum" to combine Britain's strength in the creative and financial sectors.
The plans will be welcomed by the Advertising Association, which has held long-running talks with ministers and officials in the hope of winning recognition for the industry's role as a dynamic force and centre of excellence.
But the Tories played down the impact of the plans, claiming some had been floated before.