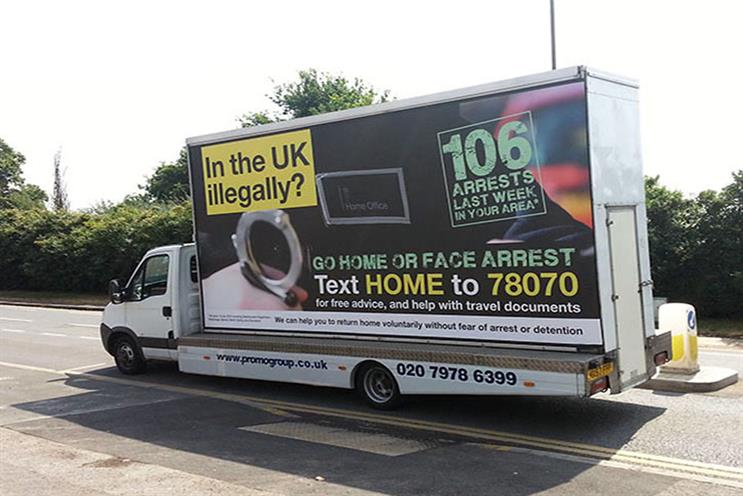 The surprise Tory move would provoke a major row inside the Coalition. The Liberal Democrats are threatening to veto a second push to encourage illegal immigrants to return to their home countries, warning that this summer's drive harmed race relations.
A source close to Nick Clegg, the Lib Dem Deputy Prime Minister, said: "We weren't asked about these posters and we didn't like them. So we do not want to see them rerun."
However, Mark Harper, the Tory Immigration Minister, told MPs the ASA "did not uphold any of the complaints about the vans or the allegations that the vans were offensive or racist".
He conceded that the ASA had found that the number of arrests mentioned in the ad was misleading since it referred to a wider area of London than it implied. "We have therefore agreed not to use those advertisements in the form that was used," he said.
But he made clear a decision on whether to rerun the campaign would depend on a "full evaluation" of the pilot scheme. That would be done after three months because of the time it takes to issue travel documents, he said.
Harper said one "voluntary departure" had already taken place – of a man who did not see the ad van but saw a picture of it in The Guardian. The cost of arresting, detaining and removing someone would normally be £15,000 – more than the £10,000 cost of the pilot, he said.
The minister pointed to opinion polls showing that 79 per cent of people supported the message in the poster and 66 per cent did not consider it to be racist.