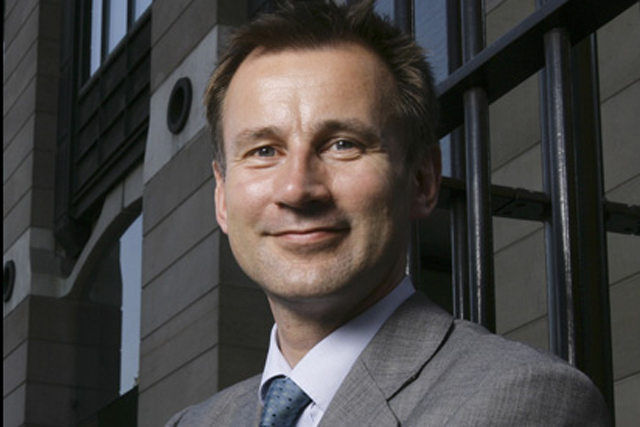 In June culture secretary Jeremy Hunt asked Nicolas Shott, head of UK investment banking at Lazard, to lead a steering group to review what circumstances might make it possible for the roll out of local TV stations.
The first findings, published in September, suggested that it was difficult to see a "clear path" to commercially viability for local TV but a small number of local TV services could naturally migrate to Internet Protocol television (IPTV).
Last week Hunt, the secretary of state for culture, media and sport, attended a dinner with the members of Shott's panel, ahead of today's publication of the final report which is expected to mirror many of the initial findings.
It is understood that Hunt, who has made the introduction of local television one of his key policies, told the assembled party that they were part of "a little bit of history".
Hunt is understood to have been positive and encouraging last week, and a source close to the panel said they were left wondering whether Hunt had read their report at all, which they described as "pretty down beat".
The source said: "Hunt wanted us to look at a network of city TV stations but DTT is old technology and it is not right for the job. IPTV is cheap and you can watch it when it suits."
Hunt's commitment to local TV has been well documented. In July 2009, Hunt published a report by former Johnston Press chairman Roger Parry, as shadow secretary, which proposed the introduction of 81 city TV stations.
A source close to the panel said: "The minister only wanted to hear that city TV was a great idea and was going to help with the big society. The question was 'what circumstances could this be made to work?' not whether we'd recommend it."
The Shott panel includes: Claire Enders of Enders Analysis; Richard Eyre, former chairman of radio company GCap; Lady Kingsmill, former deputy chairman of the Competition Commission and Brian Linden of private equity firm Cinven.
According to The Telegraph, bigger cities will receive news services on ordinary TV channel such as channel 6 on Freeview and a "yellow button" service will allow users to watch local news and programming on demand.
In October, as part of the licence fee settlement, the BBC agreed to provide £25m of funding in 2013/14 and up to £5m every year from 2014/15 to support local media initiatives.