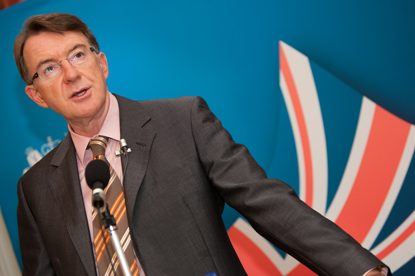 But there are doubts whether the Digital Economy Bill will become law before the election, which must be held by 3 June next year at the latest.
The Bill to implement the Digital Britain White Paper in June will protect "online copyright infringement".
The Business Secretary, Lord Mandelson, is sticking by his controversial plan to punish internet users who persistently download files illegally as part of a two-stage process.
The Government has said it will make legal action more effective, as well as educate consumers. Only then would it use reserve powers, "if needed", to bring in measures such as disconnecting users.
The most contentious measure, a 50p-a-month levy on fixed telephone lines to fund faster broadband, has been left out to be included in the Finance Bill.
Ministers are hopeful that the Digital Economy Bill will be approved by January and will go to the Commons in February. However, peers sometimes delay legislation by insisting on detailed debate and its prospects of becoming law may depend on the precise date of the election.