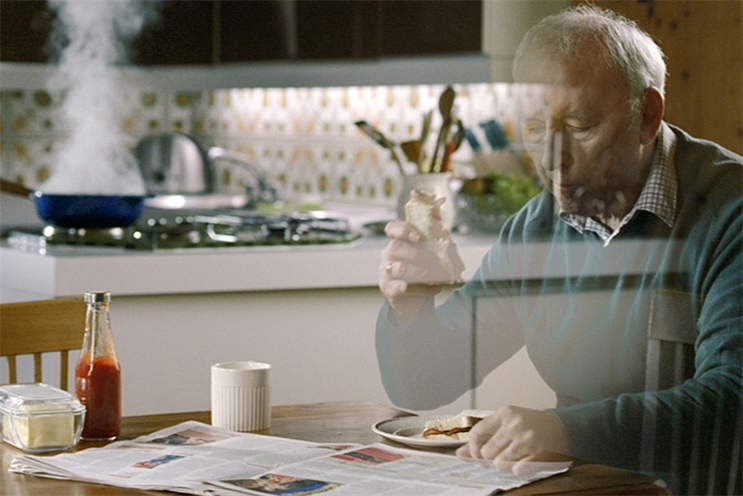 Agencies on the Government's creative roster attended a briefing with the Health Secretary, Jeremy Hunt, on Wednesday (9 October).
The campaign will aim to create a "dementia movement" to change perceptions about the illness and teach the public how to care for people with the condition.
It will also encourage people to join Dementia Friends, an initiative run by Alzheimer's Society to improve public understanding.
Sheila Mitchell, the director of marketing at PHE, told Campaign that meetings at Number 10 were not normal practice: "This is an issue that is very close to Jeremy Hunt's heart and the high-profile meeting signifies the importance."

She added: "It's a very difficult brief because we want to create a social movement. We will buy ideas and stitch elements from various agencies together to create a kind of virtual agency to work on the campaign."
PHE will invest up to £4 million a year until 2014/15 and expects significant additional funding from partnership marketing. "The scale of the challenge demands far greater ubiquity than we alone can fund," a PHE spokeswoman said.
The campaign will break in March 2014, with possible small-scale tactical activity beforehand. Pitches will be held on 7 and 8 November and an agency will be selected by the end of that month.
The spokeswoman said it could appoint several agencies: "We will select the strongest ideas from the pool of those presented and will use these to shape an integrated communications programme.
"Agencies can elect to present as much or as little as they choose."
There are around 800,000 people with dementia in the UK, costing the economy £23 billion a year - a figure that is likely to treble by 2040, according to the Department of Health.
DLKW Lowe created a dementia campaign, "early signs", in 2011.