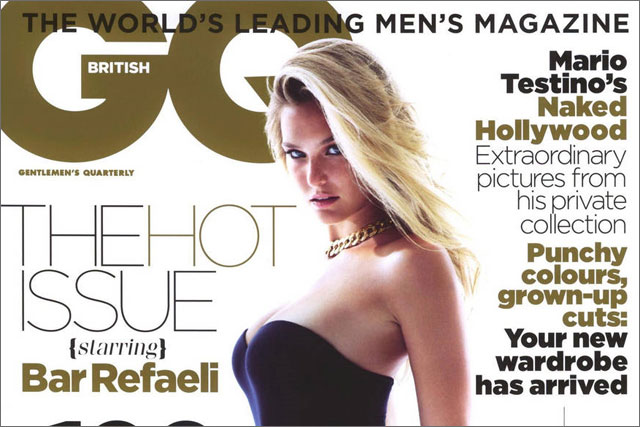 Condé Nast's GQ reports that its upcoming October 'Men of the Year' issue will be its biggest since its 20th anniversary issue in 2008. The issue, out on 8 September, is up 24 ad pages year on year, with a 7% increase in ad revenue.
Luxury brands such as Burberry, Ralph Lauren, Gucci and Chanel have signed up to advertise in the annual 'Men of the Year' issue.
GQ's autumn/winter issue, out on 15 September, also shows an 18% increase in ad revenue, and is up 40 ad pages year-on-year.
Despite posting a 1.6% circulation drop year on year and a 1.5% drop period on period to 118,216 in the latest ABCs, GQ publisher Jamie Bill said the title was going from strength to strength.
Bill said: "The decline of lads' mags is not new, it has been going on for over five years. They are no longer relevant to their readers who recognise that the diet of misogynistic locker-room humour and soft porn is a click away on the web.
"Magazines like GQ are relevant as never before, both in terms of their editorial content and its availability across multi-platforms."Advertisers are looking for a brand-enhancing environment, an influential audience, a title at the cutting edge of delivering content across multi-platforms, and see GQ is delivering this."
Meanwhile, Hearst UK's Esquire claims ad revenue is up 20% year on year and its ad pages are up 7% on last year.
In the latest round of ABCs, Esquire saw a 2% drop in circulation period on period, but a 0.1% growth year on year, with an average circulation of 58,218.
Esquire announced on 1 September the appointment of its first entertainment director, Tom Macklin, who leaves the same role at Hearst's Elle.
His appointment will mean an increase in celebrity content for the brand across the magazine and its events.
Macklin, who spent three years as editorial director and entertainment director at Hearst's Elle, will report to Esquire editor Alex Bilmes.
Last week, Bauer confirmed that three editorial roles could be made redundant at its lads' title Zoo, which suffered a 32% year-on-year circulation drop in the latest ABCs.