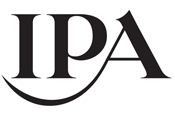 However, the body warned that 2009 figures could suffer as the impact of a possible recession hits the business.

The estimated number of graduates joining IPA member agencies in 2008 is expected to be around the 600 mark, similar to the 588 graduates who entered agencies in 2007.

But Roger Ingham, a research consultant at the IPA, said: "Graduate pay in advertising is not as competitive as in other industries.

"At the moment, these barriers don't appear to be holding people back from coming in. But the picture for 2009 may be a little different as the recession may mean cutbacks."

Separately, the IPA will launch its "diagonal thinking" online self-assessment tool on 16 September at an event hosted by the Culture Secretary, Andy Burnham.

The tool aims to identify whether respondents have what it takes to succeed in the ad industry.