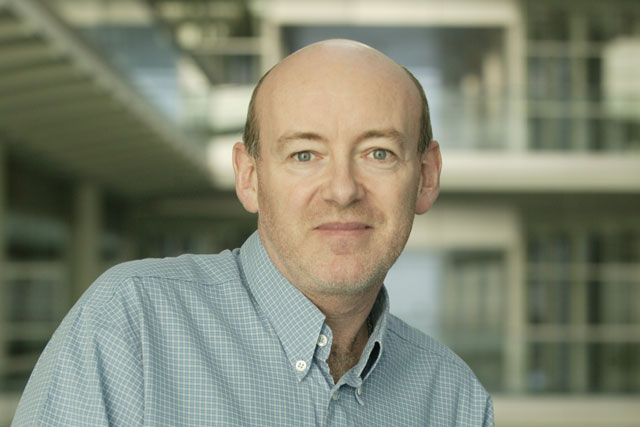 September 2001: After starting in sales at Anglia, Graham Duff (pictured) swaps camps, working at Leo Burnett, Grandfield Rork Collins and Publicis, before becoming the chief executive at Zenith Media. He then returns to the broadcast world in 2001, joining Granada.
September 2005 ... Duff joins Granada during the endgame manoeuvres that eventually saw the network owned by ITV plc. As he rises to become the managing director of ITV Sales, it seems that he has an almost magical ability to survive the intermittent outbreaks of corporate bloodletting. Or so everyone thinks. In September 2005, he departs suddenly without a job lined up.
February 2006 ... Duff is not out of circulation for long. Following the departure of the Universal McCann president, EMEA, Chris Shaw, the then chief executive, Nick Brien (pictured), sees Duff as the man to fill Shaw's shoes. It's a tough role - morale at the network is not high.
November 2009 ... But, as always, he finds his feet and is promoted to the role of EMEA president of Mediabrands, the umbrella operation covering both of Interpublic's media networks, Universal McCann and Initiative, in 2008. But then, in 2009, he departs abruptly. Duff says: "Nick (Brien) and I have been discussing how the role should evolve. But, ultimately, we have a difference of opinion."
July 2011 ... The hiatus is more prolonged this time around. Eventually, following an 18-month sabbatical, Duff resurfaces as the European managing director of the media barter company Miroma. Miroma works with brand owners, media owners and agencies to sell space in exchange for products and services, instead of cash. These products and services are then sold on for, er, cash.
FAST FORWARD ...
September 2013: After seeing through all that digital nonsense and realising that barter is the future, Publicis Groupe engineers a reverse-ish takeover, acquiring Miroma and using it as the vehicle for all its media assets, including Starcom MediaVest Group, ZenithOptimedia and VivaKi. Duff becomes the president, EMEA, of Zenith Miroma-Ki, reporting to the new worldwide chief executive, Jim Hytner.