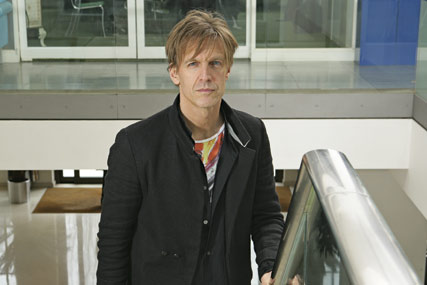 Fink, who has been at M&C since 2005, will take on the newly created role of chief creative officer for Ogilvy's China operations, responsible for overseeing the creative department across 17 offices.

He will be based in Shanghai, and work across a client list that includes Kraft, BP, Lenovo and Motorola.

Fink will work closely with Eugene Cheong, Ogilvy's executive creative director for Asia Pacific, and David Mayo, the president of the region.

Ogilvy currently employs over 2,000 people in China, and at Cannes last year was the most awarded agency from Asia for the fifth consecutive year.
Mark Goodwin, who has been at M&C Saatchi for ten years, has been appointed acting creative director following Fink's departure.

During his career, Fink has worked at a number of high-profile agencies, including GGT, CDP, WCRS and Saatchi & Saatchi.

At Saatchi & Saatchi, he was part of the team that created the famous "Face" TV ad for British Airways.

In 1995, Fink joined the Paul Weiland Film Company as a director, where he spent six years before moving on to set up his own production company called thefinktank.

He returned to agency life in July 2005 as M&C Saatchi's creative director, filling a void left by Matt Eastwood, who had left a year earlier.

During his time at the agency, Fink has overseen award-wining campaigns including the "Boy" poster campaign for Transport for London and the "Last place you want to go" work for Dixons.co.uk.