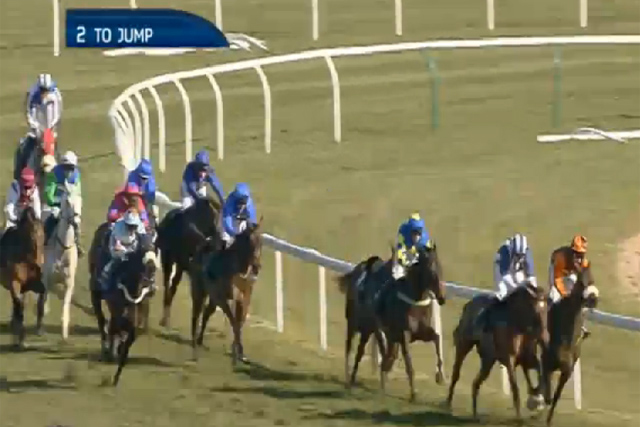 According to unofficial overnight figures, from 4.15pm, for 15 minutes, Channel 4 had an audience of 8.41 million viewers – representing a 58.3% share of the people watching TV at the time.
A peak audience of 8.9 million people, a 61% share, watched the race at 4.20pm. This represents a drop of about 2 million on the highs experienced for the BBC's broadcast last year, but is above the televison viewing recorded for the three previous seasons.
Across its entire coverage from 1pm to 5.15pm, Channel 4 had an average audience of 2.83 million viewers, a 27.4% share of the TV watching audience. An additional 50,900 watched the footage an hour later on Channel 4 +1.
Jay Hunt, the chief creative officer at Channel 4, said: "I'm delighted that Channel 4's first year covering The Grand National was enjoyed by nearly nine million people. It's testament to the innovative approach of the new Channel 4 racing team and the efforts of the whole channel in supporting this iconic event."
Last year, Channel 4 secured a deal to broadcast British horseracing exclusively on terrestrial TV for four years from 2013. It broadcast the Grand National for the first time on Saturday afternoon.
Dubai is the main sponsor of Channel 4's racing coverage but William Hill, Ladbrokes and Bet365 all have packages of spot and dual screen advertising accompanying the broadcaster's racing coverage, following an auction last year.