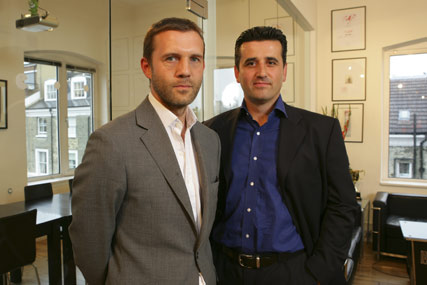 The company, which is owned by the private equity group Cognetas, has bought 100 per cent of the agency in exchange for cash and shares, with a view to expanding the brand globally alongside its network of offices.
Cognetas plans to open a Grand Union office in New York and in a number of European markets, including Spain and Germany within the next year.
In addition, the company will open a UK office of FullSIX and its digital media planning and buying network 6am. Matt Nicholls and Rob Forshaw, the founding partners of Grand Union, will take on the roles of joint chief executives of the offices and receive shares in the network.
At the same time, Jaimes Leggett, the Grand Union managing director, has quit to join Ogilvy Advertising in the new role of director of digital acceleration.
Leggett will be responsible for improving Ogilvy's digital offering, working closely with its creative directors, Will Awdry and Alasdair Graham.
He joins the agency later this month and will report directly to Ogilvy Advertising's recently appointed chief executive, Hugh Baillie.
Leggett joined Grand Union in 2005 as an account director, before taking on the managing director position in July 2008.
During his career, he has also had stints at LBi and at the digital agency DMD New Zealand.