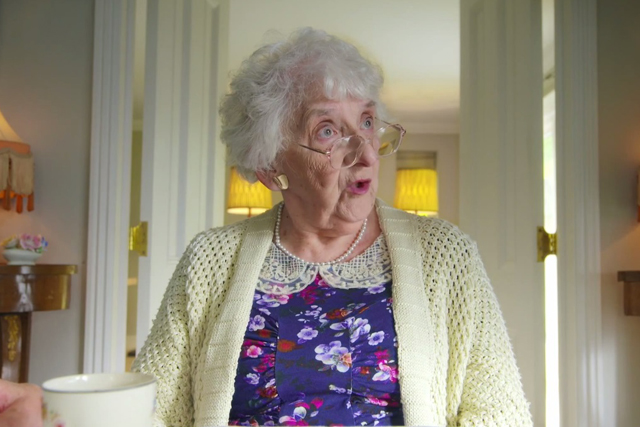 The ad for the confectionery brand showcases the fact that Fruittella's sweets are now individually wrapped with random letters, allowing consumers to create words by lining up sweets.
The humorous first ad, set in a "conservative family home", shows a family reacting with confusion when their grandmother says she is trying to "get pregnant".
She later reveals that she is attempting to spell the word "pregnant" using the Fruittella sweets with letters on them.
The Walker Agency created the campaign, which includes two other TV ads and two online-only ads. The TV ads will run until early September.
The agency won a three-way pitch to create the work, but has previously worked with Fruitella on other campaigns.
Steve Howling, a creative director at The Walker Agency, said: " 'Fruit Letters' transform the act of opening a packet of sweets in to a fun and engaging experience that can be shared between friends and family. All we had to do was capture that fun."
The ads end with the line 'You can tella it's Fruittella' which was created by The Walker Agency and first used in a 2013 campaign.
The ads were written by Steve Howling and Robin Upshon, produced by The Gate Films and directed by Tom Shrapnel.
Walker Agency works across Smint, Mentos, Chupa Chups and Fruittella, which are all owned by Italian manufacturer Fruittella are part of Perfetti Van Melle.
This article was first published on campaignlive.co.uk