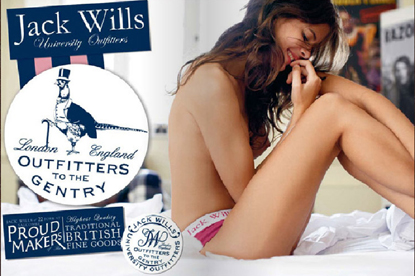 The photograph featured the young woman sitting on a bed wearing only knickers, with one of her breasts visible.

One person complained that the ad, produced in-house, was unnecessarily explicit and said it was offensive and inappropriate for display in a catalogue whose target audience was mainly teenagers.

Jack Wills said its target market was university students aged between 18 and 22, with 18 being the minimum age to sign up for the catalogue.

The brand said it had not received any other complaints about the image, and said such images were not intended to offend and were generally well-received by their target audience.

The ASA noted the minimum age of recipients to be 18, and although the woman's breast was visible, it was largely covered by her hair and the pose did not appear to be overly provocative.

The ASA did not find the image to be overtly sexual in content and was unlikely to cause widespread offence given its target audience. No further action was deemed necessary.