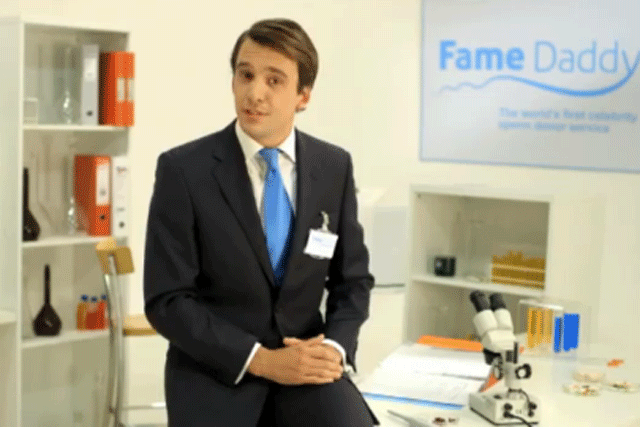 Created by the content agency's two founders, Mark Boyd and Mark Eaves, 'The Anti-social Network' is a satirical look at the wisdom of the crowd. It attempts to create ludicrous hoax stories to see how far up the media chain they go.
Among the spoofs shown is Fame Daddy – the world's first celebrity sperm bank – which launched in the UK last year and during a 48-hour period appeared on more than 700 global news shows and channels and saw #celebspermclinic became a trending topic across Twitter.
Boyd said: "We always wanted to create our own content, as well as content for brands. As people were eulogising about the wisdom of the crowd, we saw increasing evidence of the opposite – the stupidity of the crowd."
It was created through Gravity Road's production company Studio of Fools. The first episode is available here.