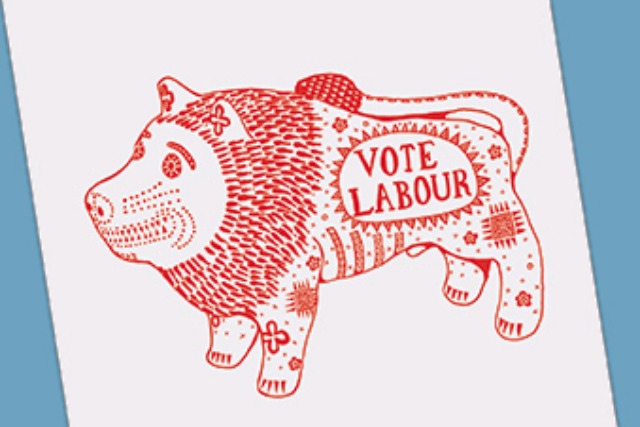 Designed to support the political party in the run up to the election, supporters could get their hands on the designer gear by donating £19 to Labour until midnight last night.
In an email to supporters, the Turner prize-winning artist, who is famed for his ceramic vases, said: "I've been a Labour supporter my entire life and I really wanted to help out with the 2015 election. So I designed this bag especially for Labour members and supporters.
"Some people have asked me whether it's a pig or a lion on the bag. I say: who cares — it's voting Labour! (It's actually a lion. You can tell by the tail.)
"There's a serious point to all this: individual donations from members and supporters like us are crucially important to a Labour victory next year," the cross-dressing potter concluded.
Brand: Labour Party
Artist: Grayson Perry