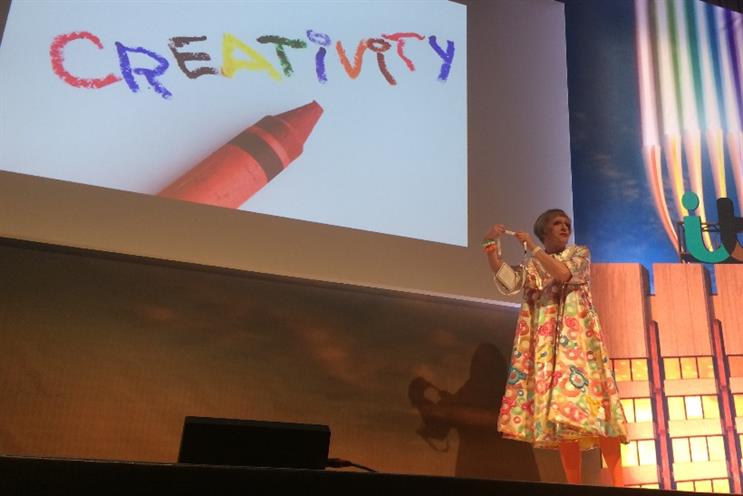 The trend of creatives growing beards is an ironic attempt to reject conformitism and strive for authenticity, he said, and industry needs to stop trying to be original in order to generate genuine creativity. He added the irony of him delivering his talk in a dress was not lost, however.
Speaking to a packed audience at Ad Week Europe today, Perry revealed advertising would have been his career of choice after art before outlining advice on how to harness the creative process.
The rules included 'know thyself', 'be uncool', 'play seriously','put in the hours', 'don't try to be original' and 'be vulnerable'.
Coolness is a form of orthodoxy
"Anyone in a creative position needs to find their own way of being creative." He said, adding there was "no recipe".
He added many cliches in the industry need to be dispelled, including 'eccentric', 'eclectic', 'spirituality' and 'passion.'
The word eclectic, for example, equated to "no taste", despite people thinking it is a postmodern rejection of stereotype. Using the word 'spirituality' was also a way to express intuitive feeling without any specificity and the word 'passion' is overused.
"You've got to know yourself ...don't be scared of being open, unless you've buried any dark secrets of course," he joked.

"Being kind" to creative ideas and nurturing them was also important, as they could in future evolve into good work. "Take all your musing seriously," he said and "put in the work."
The idea of coolness should also be rejected, because it is it "is a form of orthodoxy" and "nobody is original."
---
Recommended