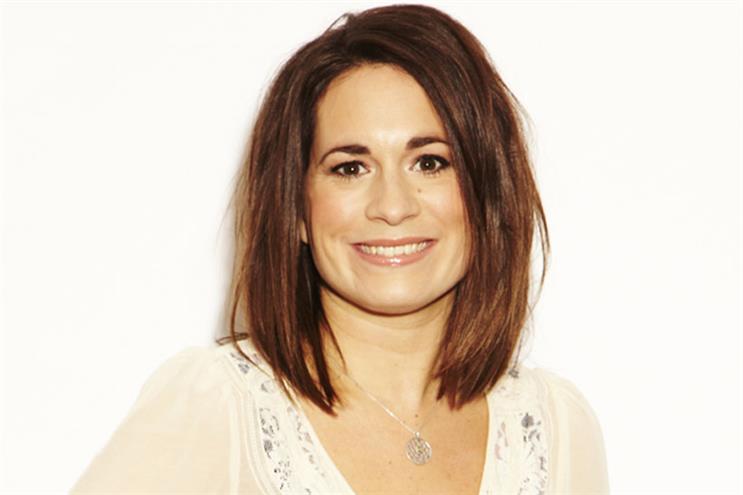 While the global fall out from The Guardian's Facebook and Cambridge Analytica exposé dominated the chatter at Advertising Week Europe, it would be easy to overlook many of the other themes of the week. The celebration of creative women was one such theme for Grazia and Wacl, who used the fourth annual Advertising Week lunch to interview Philippa Lowthorpe, the director of Three Girls, The Crown and Call the Midwife. As well as highlight the role that Grazia played in campaigning to close the gender pay gap through greater transparency.
Ahead of the 4 April deadline (by when companies with over 250 employees must publish their gender pay gap figures) Lauren Holleyoake, publisher of Grazia and The Debrief, explains what brands should know about attitudes to the gender paty gap and the evolution of the Grazia readership.
Q: Are we seeing a new approach towards and celebration of female creativity?
A: Absolutely. There are now more (and easily accessible) vehicles for shining a light on female success and achievement. Digital and social platforms have enabled a greater volume of stories to be circulated and have enabled women to connect with other women. Instagram, in particular, has given those that haven't had a voice, a voice, and enabled both communities to form and ideas to surface.
In the UK, legislative change has provided an enormous step forward as well. The change to the Equality Act, in which Grazia played a central role with its 2013 "Mind the pay gap" campaign, made pay transparency a legal requirement for big UK companies. The deadline for companies to publish this data is fast looming (4 April) and has already begun to highlight the extent of the issue. However, while brilliant and important steps have been made we should be clear about how far there is to go. The stage is set but there is more action needed. Grazia will continue to drive that.
Q: We are in the midst of significant cultural changes; how have your readers' expectations shifted?
A: I think this huge cultural change is less challenging for a brand like Grazia which, as a female targeted product, is implicitly on the side of women. We tell female stories, highlight female issues, hero female characters and campaign for women. That's what we've always done and that's what our readers expect from us – the world viewed through a female lens. It feels authentic for us to continue with that.
Increasingly people want to stand for something and be part of a cause – we see social activism on the rise among our audience and it's something we can respond to – and lead as in the case of our "Mind the pay gap" campaign.
However, the cultural shift that's underway has left people (women as well as men) feeling some uncertainty and confusion. They need help navigating this thorny subject and having an opinion can feel daunting. Polly Vernon is a great (and unashamedly outspoken) voice that is loved by readers and her recent column which began "In 20 years of journalism, I've never been more scared to say the things I think…" asked readers "It's not just me, is it?". The response? Absolutely not. This completely resonated with our audience and had the biggest response we've had to a single piece for years. This was exactly how our readers felt – and Polly gave them the words to articulate it and make it feel acceptable.
Q: From a brand perspective, do companies need to do more to bridge the gap between rhetoric and reality? (Say, for example, when it comes to creating campaigns championing women vs tackling the gender pay gap?)
A: Absolutely yes. A lot of brands are quick to align themselves with social movements but I think often this can feel like a box-ticking exercise, lacking in depth and authenticity.
Women are more savvy than ever, and more questioning, too – and they have many platforms from which to express disappointment or disagreement. If, as a brand, you're going to tackle social and political issues, you need to do it in a meaningful and relevant way that's true to your brand and executed brilliantly.
A great example of a marketing campaign that is bridging the gap between rhetoric and reality is Nissan's #SheDrives which aims to encourage women to apply for their licences in Saudi Arabia. Nissan Middle East is marking the government of Saudi Arabia's recent decision to overturn the ban on women driving cars.
Q: What are the key trends brands should be aware of when it comes to targeting women; how is the Grazia reader evolving?
A: I think, firstly, a word of caution around targeting "women" as one homogenous mass. Of course there are unifying factors, for example, condemnation of the gender pay gap is fairly universal, but it's so vital to understand there are many differences, too, and reflect these.
At the risk of being repetitive – it really all boils down to authenticity. Not all women look the same or share the same views so you need to be very aware of that. In Grazia we are committed to diversity, as demonstrated by our recent Big Fashion issue which celebrated friendship and diversity under the banner of "Stronger together". The cover shoot featured four diverse models: Candice Huffine, Elsa Hosk, Maria Borges and Maye Musk, and the message was one of positivity and inclusivity, reinforcing Grazia's position of authenticity. Grazia has led the way in terms of reflecting all women on its pages as well as offering a range of voices – sometimes deliberately conflicting.
Sometimes viewpoints expressed in Grazia will anger some readers and, for others, completely resonate – compelling either party to write to us. But making that emotional connection is key. Establishing an emotional connection with your audience is so, so valuable and that can make your audience your best advocates.
Q: If you had to give marketers one piece of advice as to how to better connect with your readership what would it be?
A: Spend time properly getting under the skin of your target audience. Insight is hugely valuable and is widely available now, particularly via social media. A two-way dialogue can be a great means of developing your brand.
Understand your audience by being your audience – make sure they are represented in your teams! It sounds so obvious but if you're talking to women – make sure a woman (or, even better, many women!) are involved in the work you're doing. Our digital lifestyle brand The Debrief resonates completely with the target audience because the team are the target audience. They are instinctive about what matters to the audience and know how to talk to them in a relatable way. Tone of voice is crucial in bringing this to life – this is how you show you're "for them".
Working with a partner that already has established credibility talking to your target audience is a good way to deliver an authentic message by creating positive brand alignment. Grazia has a long-standing partnership with Office in which we co-produce a quarterly Shoespaper. Using Office's excellent and huge product range, Grazia brings a trusted view and helps with the editorial curation which readers value and drives footfall and purchase.
Be authentic and honest with your audience – but also honesty with yourselves is crucial too. Make sure you know what the audience likes about you – but also what they dislike and respond to that head on. Ignoring big blockers like these will hinder success. And where you can, of course, try and address them. Action and substance behind marketing messaging is more important than ever.