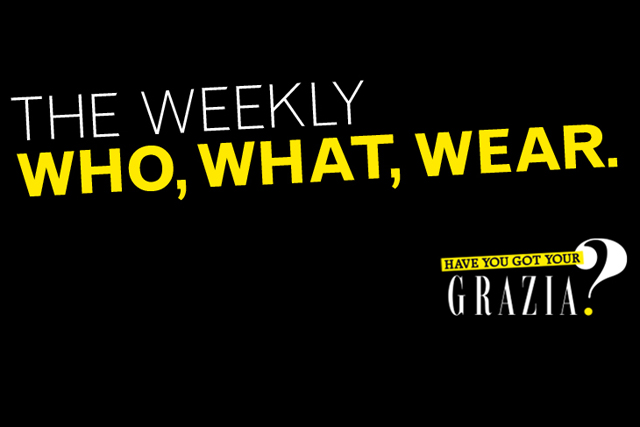 The campaign will be the first created by the Brooklyn Brothers since its appointment earlier this year to handle brand communications for Grazia.
Bauer has not worked with a creative agency since Grazia's launch in 2005, when Fallon won the brief.
In a deal brokered by OMD, the publisher has secured advertising space on Spectacular Digital Screens owned by CBS Outdoor and Ocean Outdoor at shopping centres London Westfield and the Birmingham Bullring respectively, as well as at London mainline rail stations, including Charing Cross, Euston and Liverpool Street.
The campaign will run in major UK cities from 14 February for two weeks. It will appear on 96-sheet statics in Edinburgh, Manchester, on the media wall in Liverpool, and on London Underground LCD screens and roadside CTN panels.
The creative centres on the theme, "Have you got your Grazia?", and will include copylines such as "The Weekly: Who, What, Wear" and "Instant Grazification".
The outdoor thrust of the campaign will be supported by digital and point-of-sale activity that will run beyond the two-week outdoor campaign.
Westfield will also host a treasure hunt marketing activity. Shoppers will be encouraged to search for a hidden fashion item in the shopping centre, which, if found, they can keep. Clues will be provided on the Grazia Facebook page and Twitter.
Ella Dolphin, publisher of Grazia, said: "Grazia has become a hugely influential force among its fashion-fixated, upmarket audience by leading the fashion news agenda, driving trends with an intelligent edge.
"This campaign will build on Grazia's unrivalled reputation for connecting world-class compelling content with audiences obsessed with fashion as it happens."
Ali Alvarez, creative partner, The Brooklyn Brothers, said: "We love Grazia, so what a fantastic brief for us to get them back out there. And add the challenge of writing 'live' ads the moment a trend breaks, and before it's old news, with a tone only they could do, and it's the perfect Brooklyn project."