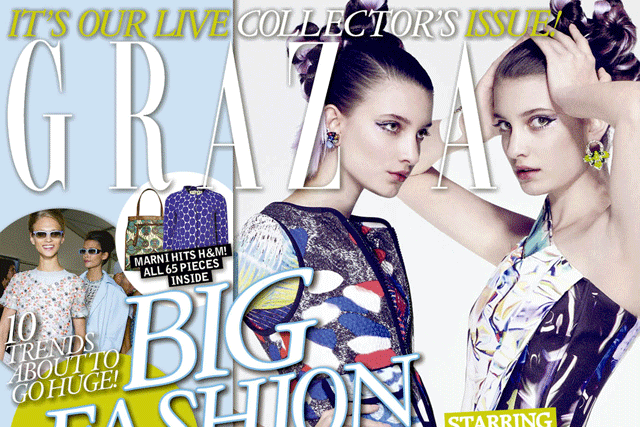 Grazia readers were given a chance to comment, influence and vote on the editorial selection process. Even the front cover has been chosen by readers.
Advertisers such as Jimmy Choo, Les Petites, YSL, Dune and Swarovski have taken out ads in the collector's issue, which has 45% more ad pages, year on year.
Additionally, the 'Grazia Fashion Issue…Live!' online documentary series has been capturing the creation of the issue.
Grazia claims it is the first truly interactive, social experiment undertaken by a print product – accessible across all Grazia' s platforms, including graziadaily.co.uk, YouTube and Facebook.
Abby Carvosso, managing director of Bauer Magazines lifestyle, said: "London Fashion Week is a big event in the calendar of fashion-conscious upscale women and Grazia is celebrating it with a collector's issue with a twist.
"The LG Mobile sponsored 'Grazia Fashion Issue…Live!' series gives our readers an additional level of exclusive content and demonstrates the depth of interaction advertisers can have with their audiences through Bauer's influential brands."
Stephen Gater, consumer marketing director at LG electronics, said that LG's involvement with the project represented its commitment to combining style and technology.
He added that the Grazia London Fashion Week issue and the accompanying documentary series was "a great platform for us to pursue this commitment."