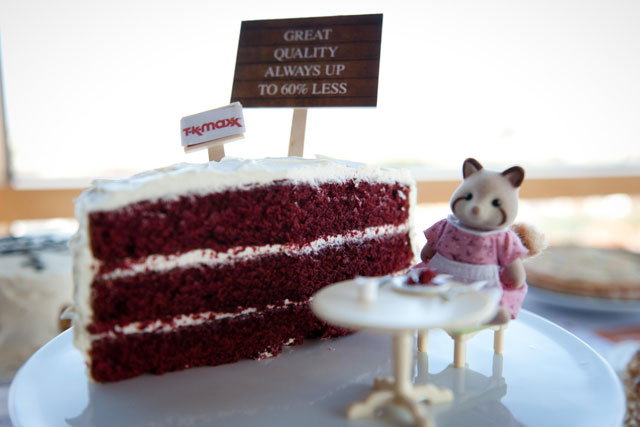 More than 40 teams from agencies and advertisers took part, and we particularly like the efforts of TK Maxx.
It not only went on-brand with red and white creation, but added a sign saying "always up to 60 per cent less". Which, taken literally, probably explains why the cake is incomplete.
Together with other events at the coffee morning, a hefty total of £10,000 was raised for the cancer charity Macmillan.