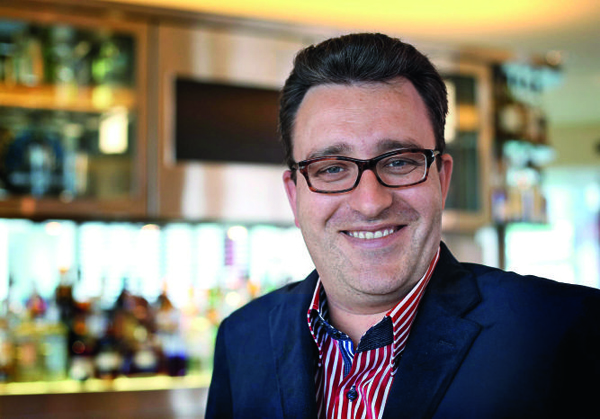 In today's digital world, the environment in which brands are built, and then must thrive, is changing faster than ever before.
As a result, brand-owners are wrestling with the complexities posed by a rapidly changing, always-on, socially driven market. But new opportunities, too, are open to those able to harness previously untapped levels of insight – businesses like Diageo, which is getting to grips with unprecedented volumes of now readily available data.
As the world's biggest producer of spirits and a major producer of beer and wine, Diageo sells brands ranging from Smirnoff to Johnnie Walker, Baileys and Guinness in more than 180 countries, with marketing managed by brand teams based locally and regionally.
With digital marketing playing a greater role, monitoring and evaluating both its impact and ROI is a growing challenge. So, two years ago, the company invested in what would become its award-winning Diageo Global Digital Dashboard initiative.
The challenge was to find a means of gathering, analysing, then disseminating insight – not just into how different Diageo brand campaigns had performed, but also the different campaign elements that went into the result. Ronan Beirne, Diageo's global marketing innovation director, entertainment and data, explains that the opportunity lay in making this insight readily available to local brand teams in each of the 180 markets in which the company operates. This allowed them to learn what worked, what didn't and the impact on local peer brands for any Diageo brand in any market.
"Our data agenda is driven by the belief that by effectively gathering, interpreting and distributing insight within the business, we can create competitive edge for Diageo brands across the board," says Beirne. "Diageo's Global Digital Dashboard allows us to do just that – to use data innovation to drive performance."
The dashboard is, in effect, a monthly global snapshot of what brand teams have achieved in their digital brand marketing over the previous four weeks, which also benchmarks Diageo brands' past performance as well as that of its main competitors.
"The insight is drawn from our existing database," he explains. "However, what's unique is how we use it across social media, the web and database marketing activity. What we have done is introduce a new universal performance language and measurement system to support what we had before – standard evaluation of activity, brand by brand, market by market."
The philosophy behind this is to simplify and standardise measurement, he adds. "My firm belief is that data is at its most powerful when it is simple and accessible."
So Diageo's Global Digital Dashboard tracks just four or five key measures – reach, for example, and traffic – across every brand in every region, and outlines what activity drove that performance.
"It's much more than just numbers pumped across a recipient's desktop," insists Beirne. "Gathering the information – which is managed centrally by myself and a team of three or four – is a process in itself for sharing insight that enables brand teams to optimise what they and their agencies do in the month ahead."
During the 18 months since its launch, Global Digital Dashboard has evolved in several ways. It has broadened to cover more digital channels, such as Twitter and YouTube; it has been augmented with a self-service element, which allows users to click on different fields to personalise and localise what insights and data they can choose to see, relevant to their own particular, local needs; and Beirne and his team have recently added a couple of new measures, notably content shareability.
It requires a careful balancing act to offer brand teams enough insight, but not too much, it would seem. "It's important to resist the urge to add in too many new measures, because then you risk losing focus – and that's the Dashboard's strength," explains Beirne. "Over-complicate things and you dilute the impact. However, with the right balance, Dashboard opens the door for brand teams beyond just their own market and their own particular brand."
At a corporate level, Diageo's Global Digital Dashboard has provided the business with a framework to track and evaluate the marketing performance of its brands across the entire digital ecosystem in terms of scale, reach and levels of active engagement. As a result, it has also helped to power several subsequent strategic shifts and marketing developments. For example, by tracking not just which content in the past month was most shareable but also what campaign components made it so, Diageo's brand teams' approach to using Facebook has rapidly become more sophisticated, far beyond simply driving "likes" or growing brand fan bases.
Global Digital Dashboard has also provided a platform upon which Diageo has started to build a portfolio of new tracking and engagement tools – an initiative known internally as Data Driven Technology Pilots, in which Beirne is also closely involved.
An example of one such tool, Tagify – which uses Google analysis of key KPI metrics – is now being deployed across all Diageo brand websites to provide smarter data about website performance that will help brand teams optimise it more quickly than they could previously.
Another, Easy Insights, is a customer-feedback tool that means brand teams can more swiftly and efficiently harness the company's customer databases to provide insight and feedback.
"Both Tagify and Easy Insights could – and probably would – have been created without having the Global Digital Dashboard in place," Beirne says. "The point is that by shining a spotlight on performance, Dashboard has created a greater appetite among brand teams internally, company-wide for both."
In effect, he adds, the company's experience over the past 18 months has been as much about the cultural change it has brought about, as the innovative mechanics of disseminating timely insight in an accessible form to brand teams scattered worldwide.
Because by harnessing new data and creating data tools, better choices can be and are being made about marketing investment. Which is, surely, a powerful way to create competitive edge.
Personal profile
Name Ronan Beirne.
Position Global marketing innovation director, entertainment and data, Diageo.
Mission To develop and deliver game-changing and breakthrough initiatives in entertainment and data
across Diageo – raising the bar and propelling brand performance across key markets worldwide.
Lives Dublin, Ireland.
Family Married with two children.
Career I joined Diageo 14 years ago as a graduate trainee. I have held numerous brand roles in the Irish business, working on brands such as Budweiser and Guinness focusing on communications, sponsorships and media. In 2009, I moved to the Guinness Global Brand Team, where I led the development and delivery of the Guinness 250th anniversary global campaign. I joined Diageo's Global Marketing Innovation team in 2011 and led the global Madonna partnership across the Smirnoff and Johnnie Walker brands, in addition to many other transformational initiatives across entertainment and data.
Passion points Sports – particularly rugby and soccer – and music across all genres. I still go to as many music festivals as possible, although I am probably old enough to know better.
Last cultural or sporting highlight Living every moment of Leinster's last European Cup win and that unforgettable night when Liverpool FC last won the Champions League.
Greatest achievement(s) so far Professionally, leading the Guinness 250th global campaign. Guinness is a very special brand that's close to my heart, so being part of something so ground-breaking, that's now such an important part of the brand's history, is something I'm very proud of. Also the partnership with Madonna across Smirnoff and Johnnie Walker – a big, bold and ambitious campaign that was a first for Diageo, Madonna and Live Nation in terms of the depth and scale of the partnership – and it delivered outstanding results.
Fantasy job you'd most like Given that I'm Irish and love great brands and it has a special place in my heart, something very closely connected to Guinness.
Best piece of advice you've never taken Relax, it's only a job..