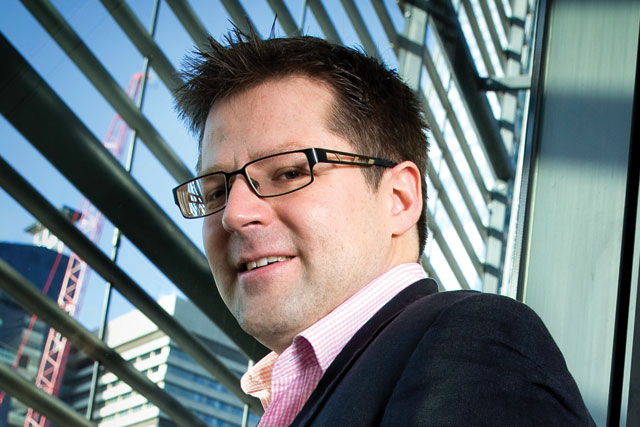 So you've hacked through the jungle of jargon, about 'big' and 'unstructured' data, to find that mobile-based marketing and new research techniques are finally delivering on their promise.
The result? Potential for ever-more granularity.
But do we really need all that granularity? It might be fascinating to know how the equity of a brand fluctuates through the lives of consumers as they encounter frustrations, occasional delights and, more often than not, business as usual. But does it really matter whether this is captured on a mobile device as it unfolds (or, for that matter, evidenced through real-time, social-media buzz)?
As long as the issue is not of crisis proportions, isn't the consumer's overall disposition what ultimately counts: the ongoing brand warmth that drives choice and behaviour?
Not always. Talk to a client in, say, the refreshment category and they are losing sleep over the perils of 'infinite substitutability'. At any moment, or right now, their customers might be deciding that perhaps they don't want a fruit-flavoured soda this time, and a glass of water would do. Or, they may be deciding that they need a bit of a pick-me-up, and a chocolate bar would be better than a drink.

Live in the moment
When we consider consumer behaviour through this 'in-the-moment' lens, it's hardly surprising that so many winning innovations are also, in fact, category-breakers.
And that's before we even consider situations like that of the person who is dieting. "Perhaps I'll have a glass of wine," thinks our dieter. "But if I do that, I absolutely can't have the granola bar I fancied," and so on.
The in-the-moment context becomes key – why are they choosing to have a glass of wine now, rather than your fine, well-advertised granola bar?
What colleagues at our sister company, Kantar Retail, call affectionately 'Ma' and 'Pa' – mental availability and physical availability – become critical. 'Ma' is about what I want right now. 'Pa' speaks to this:
is it on the shelf where I expect it to be, at a price I'm prepared to pay? Considering Ma and Pa's relationship at any given moment means that we can truly uncover the risks (the consumer wants something else, but at the moment your brand is the best option in front of them on the shelf/in the fridge at home) and the opportunities (they want your brand, but right now, it's not in stock, on a shelf, or at home).
This in-the-moment insight can be incredibly powerful. For instance, a recent TNS UK mobile study looked at how 12 chain restaurants could differentiate their customer experience across four key dimensions (customer service, product, environment and brand personality) to achieve alignment with their brand promise.
For one of these big restaurant chains, the study revealed an unmet consumer desire focused on a specific part of the day, which otherwise we could have discovered only through real-time insight captured by mobile-based research.
Whereas for a drinks company, in-the-moment research helped us turn accepted wisdom on its head, enabling us to better understand the dynamics of decision-making and substitutability when ordering at the bar.
In a multibillion-pound category, where millions are spent on promotional activity and advertising, including point-of-sale advertising, this granular detail, if appropriately acted upon, can prove to give brands that invaluable edge.
Also in this world of infinite substitutability, understanding 'Ma' and 'Pa' in the moment is critical to growth, enabling smarter, more-informed decisions about prioritisation and investment.
To achieve this means embracing granularity; making sense of it. It does not necessitate lengthy research surveys, but does require being present in the moment: where mobile enables us to be.
And then you need ask only what you really need to know: "What did you really want?"; "Did you buy/consume the thing you really wanted?"; and "If not, what did you buy/consume?"
Get bright research brains to make sense of that, focusing on the specific business issues you face, and you'll get both the granularity and the granola working for you. In that way, we can exploit the opportunities and negate the risks to drive sales.
Will Goodhand, Board director, TNS UK.