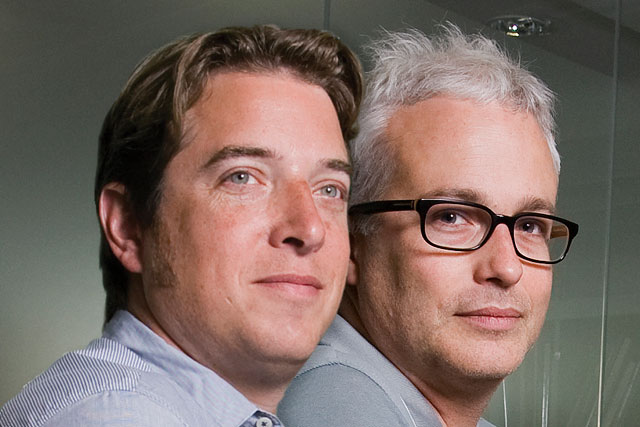 Insight is, arguably, the most frequently abused and hideously nebulous term in marketing. In the space of a few days, insights coming your way can be an all-encompassing attitude extrapolated from six people chatting in a room, it can be the 'universal' behaviour as exemplified by a board member's husband, and it can be pure and unadulterated opinion. And, of course, it can be a prudently discovered, carefully expressed and meaningful understanding of an audience.
The area of insight generation we're most intrigued by is the one that stems from MBA's view of the customer-decision process as a non-linear, digitally fuelled and dynamic ecosystem. By connecting the right bits of tech – and thus the right bits of data – the insight we're talking about is analysis of actual behaviour, rather than predictive modelling or implied opinion; it's commercially imperative as it relates directly and immediately to purchase decisions and it can often be used behind the scenes to personalise the customer experience.
This is the insight of technological connection, actionable fact and automatically increased conversion rates. This is 'machine insight'.

Marketing meets technology
One of the biggest challenges in marketing today is at the interface with technology. CMOs now need CTO skills to understand the landscape in which their brand is operating. There's much talk of marketing automation, CMSs that can tailor content to the individual user, universal analytics and so on.
These are the nodes of data- and technology-driven marketing – all very useful and import-
ant in their own right. But having a fancy super-optimal-widget-plug-in CRM database isn't much good unless it's correctly connected to the data sources that will get the most out of it.
There is potential for the current wave of CRM to go the way of database initiatives from about 10 years ago – a horrendous mess of a consultancy project that is all systems and not enough practical marketing – unless we fully embrace and understand the connectivity.
In a parallel with Metcalfe's Law (where the usefulness of a network increases with the number of users because of their interconnectivity), it is the connections between these nodes that represent the opportunity. Powerful machine insight comes from the APIs that link the nodes, joining up our understanding of individual behaviour, drawing from implicit and explicit data gathered from across the marketing ecosystem.
For O2, we're providing its B2B salesforce with communication interaction information so it
can tailor its approach to a particular prospect. For Everest, we can know precisely which search term, at what time and location, leads to the
best website-conversion rates and, ultimately, to higher-value customers. Machine insight is taking out the vagaries and 'maybes' that have plagued marketing for so long – it connects the elements to form a coherent story from one end to the other.

Insight through information
Machine insight isn't just about the rigorous, and often automatic, optimisation of an entire marketing ecosystem. It's also about finding nuggets of information about our customers and products in a quick and definitive manner that, once actioned, can improve the overall customer experience.
A simple A/B test on the colour of the 'book now' button on The Landmark Trust website resulted in a 30% increase in the conversion rate. This can be viewed as a 'bottom-up' approach to insight. Rather than starting with broad assumptions about a broad audience, in this instance we get on with learning something tangible where we can get conclusive data surrounding a specific objective in a short period of time.
Machine insight isn't a panacea. But it is a very powerful elixir to add to the cocktail of a brand's insight generation. It is a complement to more traditional market-research techniques and understanding from parallel fields such as behavioural economics. Machine insights stem from the connection of systems and data and provide a detailed understanding of what's happening in the marketing ecosystem. Machine insight brings facts to rule opinion; it brings certainty to conquer vacillation.
Alex Cowell (above left), CTO, and James Devon (above right), planning director, MBA