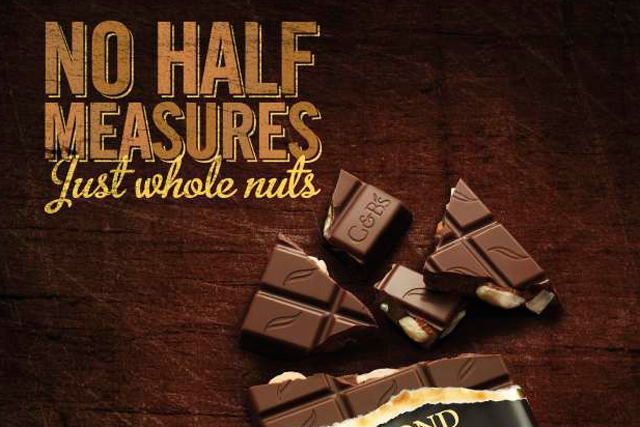 As part of its marketing investment in the brand, Green & Black's is undertaking a press campaign, created by Brave, which uses the new strapline "Inspiring Taste".
The campaign kicks off today (7 March) and will run in a number of publications, including Olive, BBC Good Food, and weekend supplements including The Sunday Telegraph's Stella and The Sunday Times Magazine.
Executions of the ads feature photographs of a partially unwrapped, broken Green & Black's chocolate bar and a headline that has been designed to pique interest of food-loving consumers. Detailed tasting notes complete the ad.
The premium chocolate brand's latest campaign follows the theme of "taste", which last year launched a high-profile search for a chocolate-tasting assistant.
Guillaume Brochen, Green & Black's managing director, said: "We've made the decision to feature our famous bars broken into pieces for the first time every, allowing us to really showcase the inclusions and demonstrate the product's taste credentials."