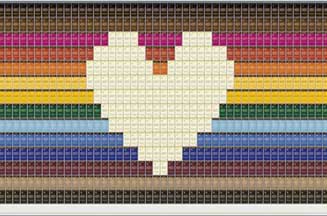 The brand is asking customers to create digital images using 15 of the new-look bars.
The campaign, by Agency Republic, features an online art gallery displaying the images.
Consumers can vote for their favourite art on www.theartofgreenandblacks.com. The winning piece will be created using 700 bars.
Lauren Wilson, assistant brand manager at Green & Black's, said: 'This is the first time we have used digital activity to drive engagement with the brand.'
In April, Green & Black's overhauled its packaging for the first time in nine years.
The refreshed design, by Pearlfisher, moved the packaging from predominantly dark brown to colours reflecting the flavour of each variant.
It was driven by Green & Black's research, which showed that 20% of consumers in the UK believed that its range comprised solely dark chocolate; in fact nearly half of its variants are milk chocolate.