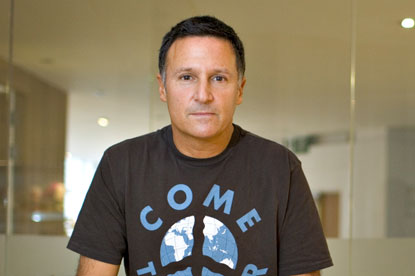 Green, the former executive creative director and founding partner of Delaney Lund Knox Warren, will join the agency at the beginning of 2010, and will work closely with Campbell and Lace on developing the agency's creative product.
He arrives from Naked, the communications planning agency he joined in November last year to help it move into the creative market and build stronger relationships with talent in film, design and other related areas.
During his time at Naked, he helped the agency secure a place on a number of creative pitchlists, including the ongoing Sony Europe review and Vestas, which eventually went to Publicis agencies.
Green left DLKW in April 2008, after the agency reached the end of its earnout following its 2005 sale to Creston.
Campbell said: "Malcolm's wide-ranging experience lends itself to the kind of company that we're trying to build. We're thrilled he's joining us."
Green's hiring follows the news that Mark Wood, the founder and chief executive of the insurance company Paternoster, is also joining the agency as its new chairman.