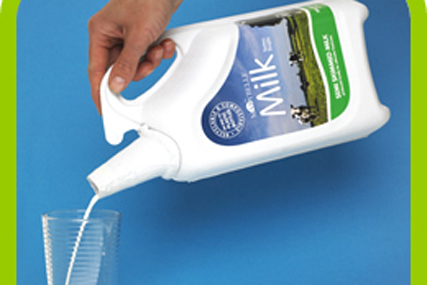 His appointment comes as the company appoints Mother to handle GreenBottle's brand positioning and marketing communications. The ad agency has also taken a stake in the business.
Brent, who takes the role of managing director, left BSkyB after just a year in post in October 2009. He has previously held senior marketing roles at Burger King, Procter & Gamble, Boots and the Department of Health.
GreenBottle has created a recyclable, compostable and biodegradable alternative to plastic bottles. From this week milk from the Marybelle dairy in Suffolk will be sold in stores in GreenBottles as a precursor to a full nationwide rollout. Milk in GreenBottles will also be delivered door to door by local milkmen.
Marketing activity includes sampling from "pimped" GreenBottle milk floats, educational activity and themed events in town centres.
Brent said: "Our breakthrough bottle can be produced, filled and distributed in exactly the same way and at equivalent scale to plastic, but with a significantly reduced impact on the environment. It runs down existing production lines exactly as plastic bottle do, and consumers tell us they overwhelmingly prefer it."