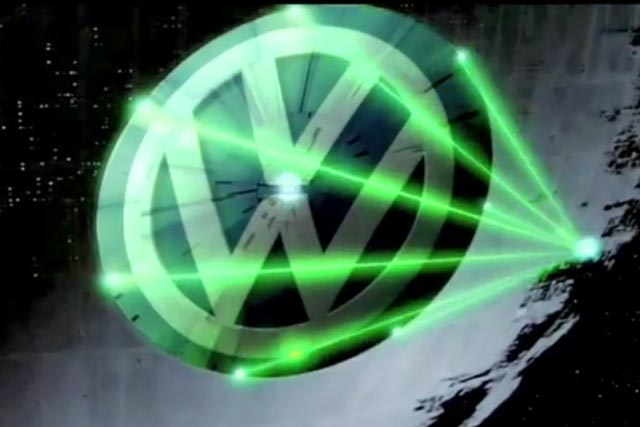 The Greenpeace online ad urges viewers to "join the rebellion", using a young cast of 'Star Wars' fans who challenge the VW's mini Darth Vader. Darth Vader's nemesis, Obi-Wan Kenobi, and his followers, use their lightsabers to terminate a VW-branded "death star" and the mini Darth Vader.
The ad will be distributed online in more than 14 countries, including China, Canada, US, UK, Germany and France. It aims to highlight VW's poor environmental record.
The ad will also be supported by outdoor activity.
The original ad, created by Deutsch, has attracted more than 40 million YouTube views since it was previewed online, the week before it was shown in the half-time ad break during this year's Super Bowl in February. Last week, the ad won a Gold Film Lion at Cannes.