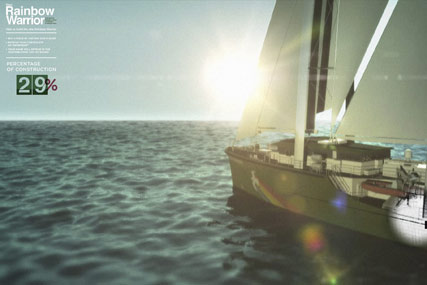 The environmental pressure group has been in contact with a number of agencies about the planned work, which is understood to revolve around the creation of a number of ad campaigns that aim to encourage people to show their support for the charity's causes.
Greenpeace works with a number of agencies, including AKQA, Arc Communications and BBDO, on a project-by-project basis.
Most recently, it worked with DDB Paris on a digital campaign that gave Greenpeace supporters the chance to purchase a piece of the new Rainbow Warrior, which is due to set sail later this year.
DDB Paris also created a website that gives users the chance to study architectural plans for the boat and follow its construction via a webcam.
Last year, Greenpeace launched a series of campaigns attacking BP for the oil spill in the Gulf of Mexico.