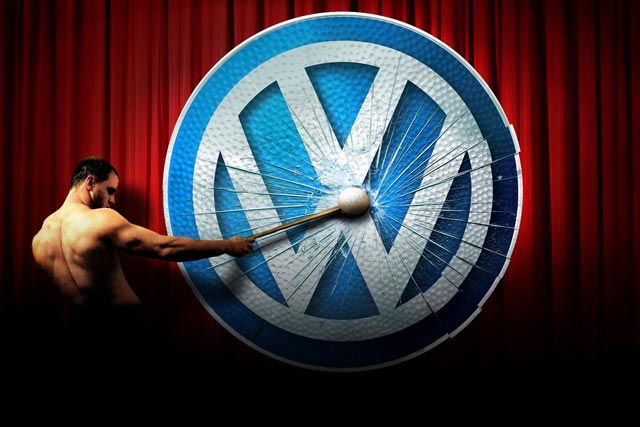 The environmental charity has launched a competition for film enthusiasts to create a one-minute, anti-Volkswagen (VW) video. It is offering a prize of £5,000 for the winner to use either to make a better version of its own video, or a new anti-VW film.
Greenpeace is launching the competition on 17 September at the Curzon cinema in Soho, London, and will run it across the UK, Germany, France and Belgium.
It hopes to capitalise on the reception for the spoof of VW's Passat ad that it ran in June, which attacked the car manufacturer's record on climate change.
Greenpeace claims that 370,000 people have signed up to its campaign against VW since it launched the spoof ad.
All these people will be invited to judge the public's anti-VW ads and their favourite entrant will receive a campaign-themed prize. The winner of the £5,000 prize will be announced in mid-October and selected by a panel of judges chosen by the charity, which will comprise members of the creative community.
Greenpeace campaigner Richard George said: "I've no idea what kind of one-minute brand attack our judges will be impressed by, but whoever best captures VW's hypocrisy on green issues will get £5,000 to make us an internet blockbuster that will be pushed out by Greenpeace around the world."
The charity says it is using the medium of cinema to attack VW, because the car manufacturer is "keen to be associated with films and film-making".
Greenpeace points out that VW was the official partner of the Berlin International Film Festival for seven years and blames the company for leaving the festival with a $1.3m (£810,000) hole in its budget after pulling out in 2009.