Greenpeace "There's a Rang-tan in my bedroom" by Mother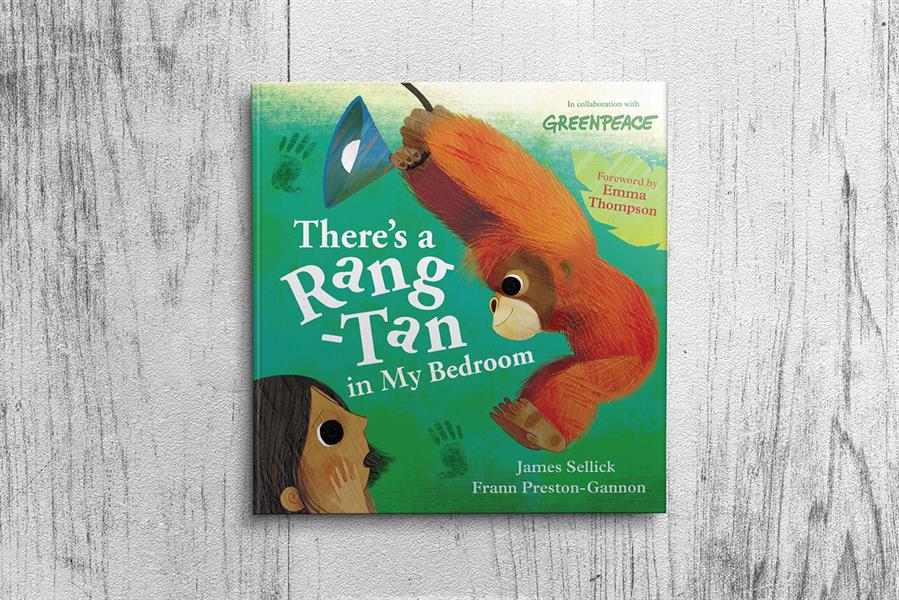 The story of Rang-tan, which was the subject of last year's Greenpeace campaign and later Iceland's viral Christmas ad, has been adapted into a children's book.
Published on the Wren & Rock imprint in partnership with Greenpeace UK, it will feature a foreword from Dame Emma Thompson, who narrated the original film, and artwork by illustrator Frann Preston-Gannon. Mother London creative James Sellick wrote the book. Like the ad, it follows a little girl who finds a mischievous orangutan in her bedroom. When Rang-tan explains that there are humans running wild in the rainforest, burning down trees so they can grow palm oil to put in products, the girl knows she must help save the orangutans. Extra pages at the back of the book include information about orangutans and palm oil, with ideas about how young readers can make a difference.