Greenpeace "Wasteminster: A Downing Street disaster" by Studio Birthplace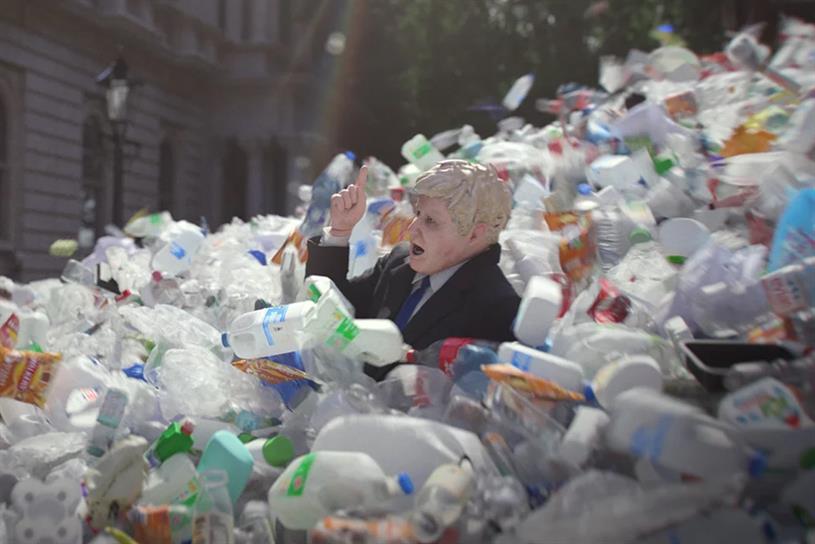 Greenpeace recreated what would happen if the plastic waste exported by the UK in one day was dumped on 10 Downing Street.
The animation, voiced by impressionists Jon Culshaw and Matt Forde, shows a plastic figurine of Prime Minister Boris Johnson deluged in bottles, cartons and crisp packets while he reels off warm words about waste in front of the watching paparazzi.
Cabinet minister Michael Gove gets the same treatment in "Wasteminster" while Larry the Downing Street cat watches on in the film that runs for nearly two minutes. The ad was directed by Park Village's Jorik Dozy and Sil van der Woerd. They said the words used by the Johnson and Gove characters were all taken from real Government speeches and statements on the environment.